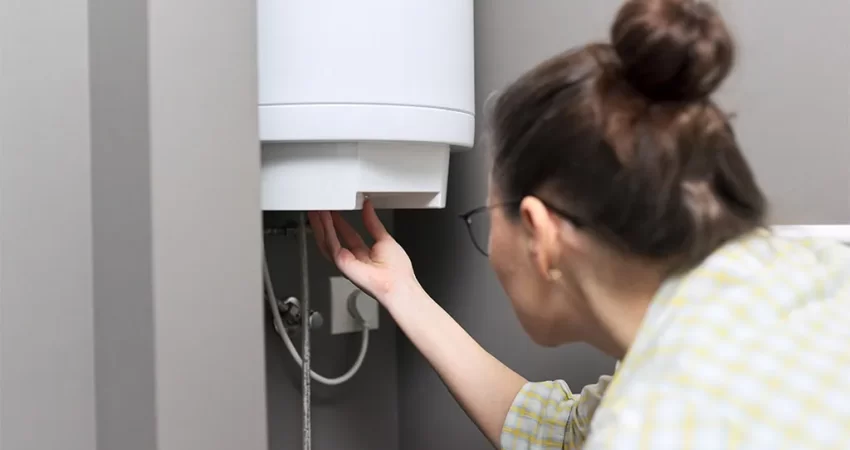 Why is my Water Heater making a Rumbling / Knocking Noise?
The water heater is one of those essential household appliances we often take for granted. Day in and day out, it works diligently, providing us with hot showers and ensuring our dishes are clean.
But when this reliable workhorse starts making unexpected noises, it's bound to raise eyebrows. If your water heater has begun producing rumbling or knocking sounds, you're likely seeking answers.
Why has it started, and what does it mean? Let's delve deeper into understanding the reasons behind these unsettling sounds from your water heater.
Join us as we unravel this acoustic mystery.
Decoding the Dynamics of Your Water Heater
The water heater, often nestled in a corner of our homes, is a testament to modern engineering, silently delivering the comfort of hot water whenever we desire. But to truly unravel the mystery behind those unexpected noises, we need to first understand its intricate mechanics.
The Fundamentals:
Your water heater, at its essence, has a straightforward mission: heat water and keep it ready for use. Whether it's the classic tank model or the contemporary tankless version, the goal remains unchanged. However, achieving this involves a delicate balance of components and processes.
Crucial Components:
Reservoir: In conventional water heaters, this is the chamber where water is stored and warmed. It's designed with insulation to retain the heat.
Heater Element or Gas Burner: While electric models use heating elements, gas variants rely on burners.
Temperature Monitor: This component keeps an eye on the water temperature. If it dips below the preset level, the heating mechanism is triggered.
Inflow Tube: This is where the cooler water enters, directed to the tank's bottom to ensure uniform heating.
Outlet Valve: Situated at the base, it's used for draining the tank during maintenance or replacements.
Safety Release Valve: A crucial feature that lets out excess pressure, ensuring the tank doesn't face undue stress.
Protective Rod: This rod is designed to attract and neutralize corrosive elements, safeguarding the tank from premature wear.
The Choreography of Operation:
Imagine this: you turn on the hot tap, and fresh water flows into the tank through the inflow tube. The temperature monitor, sensing a drop, activates the heating mechanism. As the water warms up, it rises, waiting to be dispatched. Once the set temperature is achieved, the heating halts, standing by for the next cycle.
Yet, this smooth operation can be disrupted. Factors ranging from accumulated sediment to malfunctioning parts can throw a wrench in the works, leading to those unsettling sounds. To identify the root cause, we'll need to delve deeper into the nature of these noises.
By grasping the harmonious interplay of parts within your water heater, you're better positioned to tackle any hiccups that come your way. Each component, no matter its size, is vital in ensuring you're never left in the cold. When something seems off, it's a call to action.
Common Causes of Rumbling / Knocking Noises
1. Sediment Buildup:
Water, especially in certain regions, carries dissolved minerals. As water is repeatedly heated and cooled in your tank, these minerals, primarily calcium and magnesium, precipitate out and settle at the bottom. Picture a layer of gritty sand accumulating over time. When the heating element warms the water, it also heats this sediment layer. The water trapped within this layer starts to bubble up, leading to a popping or rumbling sound. It's akin to your water heater tapping its foot, hinting, "There's some extra baggage down here that needs attention!"
2. Water Hammer:
The term might sound like something out of a horror movie, but it's a plumbing phenomenon. When the flow of water is abruptly halted or rerouted by shutting off valves, it creates a sudden surge or shockwave in the pipes. This rapid stop-and-go can cause a series of loud thuds or knocking sounds. It's as if the water is protesting the sudden stop with a resounding knock on the door.
3. Expansion and Contraction:
Metal has a unique relationship with temperature changes. As the water heater operates, the internal metal components undergo cycles of heating and cooling. When heated, metal expands, and when cooled, it contracts. This continuous cycle of expansion and contraction can lead to audible creaks, ticks, or even knocking sounds. It's the heater's way of stretching its limbs and settling back down.
4. Faulty or Damaged Components:
Like any machine, wear and tear on individual parts of your water heater are inevitable. A heating element that's on its last leg or a pressure relief valve that's not functioning optimally can be sources of unusual sounds. If a component starts to malfunction or deteriorate, it can resonate with clanging, hissing, or other noises. It's the heater's SOS signal, indicating, "One of my parts needs a check-up!"
Understanding the root causes of these sounds is the first step in addressing them. While some might be harmless quirks of the system, others could be early warnings of more significant issues. With Fox Plumbing & Heating by your side, you can ensure that your water heater remains a harmonious part of your household, rather than a noisy disruptor.
Dangers of Ignoring the Noise
It's easy to brush off the occasional rumble or knock from your water heater, especially when life's daily demands are pulling you in a million directions. However, turning a deaf ear to these noises can have consequences that go beyond mere annoyance.
1. Potential Damage:
The sediment that accumulates at the bottom of your tank isn't just a benign layer of grit. Over prolonged periods, this sediment can act as an abrasive, wearing away the inner lining of the tank. Moreover, the constant heating of this sediment can lead to hot spots on the tank's bottom, which can weaken the metal and make it more susceptible to corrosion and rust. Over time, this can compromise the tank's structural integrity.
2. Risk of Leaks:
A corroded tank isn't just a ticking time bomb in terms of potential damage; it's also a leak waiting to happen. Small pinhole leaks can develop, leading to water wastage and potential damage to the surrounding area. And if left unchecked, these small leaks can escalate. Imagine the mess and damage of a tank suddenly bursting and releasing all its water content at once. It's a homeowner's nightmare.
3. Decreased Efficiency:
When your water heater is burdened with sediment, it doesn't operate at its peak efficiency. The heater has to expend extra energy to heat through the sediment layer before it can adequately warm the water. This means longer wait times for hot water and, more importantly, a spike in your energy bills. It's like forcing your car to drive with the handbrake on; it'll still move, but at a considerable cost.
4. Shortened Lifespan:
Every machine has its limits, and your water heater is no exception. When it's constantly battling sediment buildup, dealing with internal corrosion, or straining to maintain water temperature, it's essentially operating in a high-stress mode. This accelerated wear and tear can significantly reduce its operational lifespan. Instead of getting a decade or more of reliable service, you might find yourself shopping for a replacement much sooner than anticipated.
In essence, those noises emanating from your water heater are more than just sounds; they're signals. They're the appliance's way of communicating that all is not well. By addressing these issues promptly, with the expertise of Fox Plumbing & Heating, you can ensure that your water heater remains a reliable and efficient part of your home for years to come.
How to Address the Rumbling/Knocking Noises
When your trusty water heater starts belting out unexpected tunes, it's a sign that it's time to take action. Here's a breakdown of how you can navigate this noisy predicament:
Home Remedies:
Before diving into more complex solutions, there are a few initial steps homeowners can take to potentially quiet down their heaters:
1. Tank Purge:
Sediment accumulation is often the chief reason behind those grumbling sounds. Periodically emptying your tank can help eliminate this gritty nuisance. Here's how:
Disconnect the power (for electric heaters) or switch the gas to "pilot."
Hook up a hose to the tank's drain valve, directing the other end to a safe discharge spot.
Open the valve, letting the water flow until it appears clear.
Shut the valve, refill the tank, and reconnect the power or reset the gas switch.
2. Component Audit:
Occasionally, the root of the noise is a component that's slightly out of place. With the heater powered down, give it a once-over, looking for any parts that seem loose or out of alignment. A gentle adjustment might be all it takes.
3. Pressure Calibration:
Water pressure that's too high or too low can be the culprit behind those knocking sounds. You can gauge your home's water pressure using a tool from your local store. Ideally, it should hover between 50 and 70 psi. If it's not in this sweet spot, a pressure regulator might be the answer.
Time to Ring the Experts:
While the above steps can address minor hiccups, some issues require a more seasoned touch. If:
The clamor persists post your DIY efforts.
You spot other anomalies, like fluctuating temperatures or drips.
You're hesitant about any of the steps mentioned.
…then it's a clear signal to bring in the specialists. And when we talk about specialists, we're pointing towards the adept team at Fox Plumbing & Heating. With a rich legacy of service and a passion for perfection, our crew is equipped to pinpoint and rectify any water heater challenges, ensuring your home returns to its serene state swiftly.
Bringing Harmony Back to Your Home
Your water heater, often overlooked, is a cornerstone of daily comfort. When it starts voicing its concerns, it's essential to listen and act. Addressing these auditory alerts not only ensures a peaceful environment but also safeguards your home's efficiency and safety.
While some issues can be tackled with a bit of DIY spirit, there are moments when professional intervention is the best course of action.
Should you find yourself in need of expert guidance or just seeking peace of mind regarding your water heater's health, Fox Plumbing & Heating is here to assist.
Reach out to us at (206) 654-4986, and let's ensure your home remains the serene sanctuary it's meant to be.