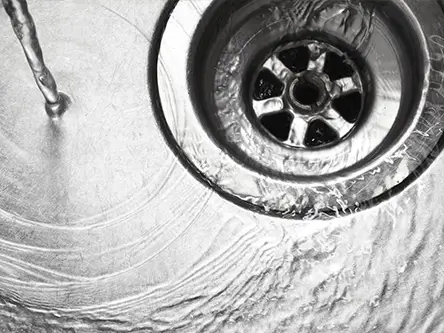 Are Drain Cleaners Bad for Your Pipes? Get the Facts Straight!
We've all been there – a stubborn clog in the sink or bathtub that just won't budge.
Desperate for a quick fix, you grab the nearest bottle of drain cleaner, pour it down the drain, and hope for the best.
But have you ever stopped to wonder if drain cleaners might be doing more harm than good to your plumbing system?
In this article, we'll explore the world of drain cleaners, how they affect your pipes, and whether they are your friend or foe.
Drain Cleaners 101: What Are They and How Do They Work?
Drain cleaners are chemical solutions designed to break down and dissolve clogs in pipes caused by a buildup of hair, grease, soap scum, and other debris.
They work by producing a chemical reaction that generates heat and breaks down the clog, allowing it to be flushed away.
There are three main types of drain cleaners available on the market: caustic, oxidizing, and acid-based.
Each type works differently and has its own set of ingredients, but all are designed to unclog drains and get your plumbing system running smoothly again.
Types of Drain Cleaners: Ingredients, Effects on Pipes, and Specific Examples
As mentioned, there are several types of drain cleaners available today. Let's take a look at some of the most common products you may find in most homes:
Caustic Drain Cleaners
Examples: Drano Max Gel Clog Remover, Liquid Plumr Pro-Strength Clog Remover
Ingredients: Sodium hypochlorite (bleach) and sodium hydroxide (lye)
How They Work
Caustic drain cleaners create heat by reacting with water and grease, breaking down the clog. The alkaline properties of these cleaners also help to dissolve hair, soap scum, and other organic materials.
Effect on Pipes
These cleaners can be harmful to older metal pipes, causing them to corrode and weaken over time. However, they are generally safe for use in PVC and newer metal pipes.
Oxidizing Drain Cleaners
Examples: Zep Commercial 10-Minute Hair Clog Remover, CLR Power Plumber Pressurized Drain Opener
Ingredients: Sodium hypochlorite (bleach), sodium hydroxide (lye), and other chemicals
How They Work
Oxidizing drain cleaners produce heat and gas to break down organic matter and clear clogs. The bleach in these cleaners acts as an oxidizer, which helps to break down proteins and other organic materials more quickly.
Effect on Pipes
Like caustic cleaners, oxidizing cleaners can damage older metal pipes but are generally safe for PVC and newer metal pipes.
Acid-Based Drain Cleaners
Examples: Liquid Lightning Buffered Sulfuric Acid Drain Cleaner, Kleen-Out Sulfuric Acid Drain Opener
Ingredients: Sulfuric acid or hydrochloric acid
How They Work
Acid-based cleaners dissolve clogs by producing heat and breaking down proteins, fats, and other organic materials. These cleaners are extremely powerful and effective at clearing tough clogs but should be used with caution.
Effect on Pipes
These cleaners are the most aggressive and can damage metal and PVC pipes alike, especially with prolonged or repeated use. However, they can be an effective last resort for stubborn clogs when used according to the manufacturer's instructions.
Alternatives to Chemical Drain Cleaners: Natural and Homemade Solutions
Expanding your arsenal of natural and homemade solutions can minimize your reliance on chemical drain cleaners and reduce the risk of damage to your pipes.
Here are a few alternatives to consider:
1. Baking Soda and Vinegar
Measure 1/2 cup of baking soda and pour it down the drain. After, add 1/2 cup of white vinegar into the drain.
Allow the mixture to sit for 15 minutes, then flush with hot water.
This combination is effective at breaking down grease and soap scum while also neutralizing odors.
2. Hot Water and Dish Soap
Mix a few tablespoons of dish soap with a gallon of boiling water. Slowly pour the mixture down the drain to help break down and flush away grease and grime.
This method is particularly useful for kitchen sinks that may have a buildup of food particles and grease.
3. Plunger
A plunger can be an effective tool for dislodging clogs in sinks, bathtubs, and toilets.
Make sure to use the appropriate plunger for the type of drain you are working on – a cup-shaped plunger for sinks and a flange plunger for toilets.
4. Drain Snake or Auger
A drain snake or auger can help remove stubborn clogs that cannot be cleared with plunging or natural solutions.
These tools can be rented or purchased at most home improvement stores.
To use a drain snake, insert the tool into the drain, and turn the handle clockwise to break up the clog and pull it out of the pipe.
5. Biological Drain Cleaners
Enzymatic or bacterial drain cleaners, such as Bio-Clean or Earth Enzymes Drain Opener, use natural bacteria or enzymes to break down organic material in your pipes.
These eco-friendly cleaners are safe for most types of pipes and septic systems but may require more time to clear clogs compared to chemical cleaners.
To use a biological drain cleaner, follow the manufacturer's instructions, which typically involve mixing the cleaner with water and pouring it down the drain.
Allow the cleaner to work overnight before flushing with hot water.
6. Salt, Borax, and Vinegar
Combine 1/4 cup of table salt, 1/4 cup of borax, and 1/2 cup of white vinegar to create a powerful, homemade drain cleaner.
Pour the mixture down the drain, and let it sit for at least one hour before flushing with boiling water.
This solution can help break down grease, soap scum, and other organic materials, making it an effective alternative to chemical drain cleaners.
7. Manual Drain Cleaning Brush
A flexible drain cleaning brush, sometimes called a drain millipede, can be inserted into the drain to manually remove hair, debris, and other buildups.
This is a simple and chemical-free method for maintaining clean drains, especially in bathroom sinks and bathtubs where hair is often the primary culprit for clogs.
Maintaining a Healthy Plumbing System: Tips for Property Owners
Prevention is the best medicine when it comes to maintaining a healthy plumbing system. Here are some practical tips to help you prevent clogs and minimize the need for drain cleaners:
Tip 1: Use drain screens.
Install mesh screens or strainers over your drains to catch hair, food particles, and other debris before they can enter your pipes.
Regularly clean the screens to ensure they remain effective at catching debris.
Tip 2: Dispose of grease properly.
Pouring grease or oil down the drain is never a good idea. Allow it to cool and harden before disposing of it in the garbage.
You can also consider using a grease collection container, which can be easily emptied and cleaned.
Tip 3: Watch what you flush.
Only toilet paper and biological waste should be flushed down the toilet.
Avoid flushing paper towels, wipes, feminine hygiene products, and other items that might cause blockages.
Educate your family members and guests about proper toilet etiquette to avoid plumbing issues.
Tip 4: Regularly clean drains.
Clean your drains periodically using natural solutions, such as baking soda and vinegar, to keep them running smoothly and prevent buildup.
Establish a routine for drain maintenance – for example, cleaning bathroom drains once a month and kitchen drains every two months.
Tip 5: Be mindful of your garbage disposal.
When using a garbage disposal, avoid putting fibrous or starchy materials (such as potato peels, celery, and onion skins) down the drain, as they can cause clogs.
Run cold water while using the disposal and for a few seconds afterward to help flush debris through the pipes.
Tip 6: Inspect and maintain your plumbing system.
Regularly check for signs of leaks, such as water stains on walls, ceilings, or floors.
Repair or replace damaged pipes, faucets, and fixtures as needed. Insulating your pipes can also help prevent freezing during cold weather, reducing the risk of burst pipes.
Tip 7: Schedule professional maintenance.
Have your plumbing system inspected and maintained by a professional plumber at least once a year to catch and address potential issues before they become major problems.
This can include inspecting pipes for corrosion or damage, checking the water pressure, and cleaning the main sewer line.
Tip 8: Educate tenants and employees.
If you're a landlord or commercial property owner, educate your tenants or employees about proper plumbing maintenance and waste disposal practices.
Providing guidelines and expectations can help reduce the risk of plumbing issues caused by improper use.
The Verdict on Drain Cleaners and Your Pipes
While drain cleaners can be an effective solution for clearing clogs, they can also cause damage to your pipes, especially with improper use or repeated applications.
By using drain cleaners judiciously and exploring natural alternatives, you can minimize potential harm to your plumbing system.
Additionally, adopting preventive measures and maintaining a healthy plumbing system can help you avoid the need for drain cleaners altogether.
Remember, when in doubt, it's always best to consult with a professional plumber for guidance and assistance.
Keep Your Pipes in Tip-Top Shape with Fox Plumbing & Heating!
Don't let clogged drains and damaged pipes dampen your day! Fox Plumbing & Heating is your trusted partner in maintaining a healthy and efficient plumbing system. Our team of experienced professionals is ready to help you prevent clogs, tackle tough drain issues, and provide expert advice on caring for your pipes.
Choose Fox Plumbing & Heating for:
Expert drain cleaning and clog removal
Regular plumbing system inspections and maintenance
Fast, reliable service with a satisfaction guarantee
And more!
Call Fox Plumbing & Heating today at (206) 654-4986 to book an appointment.