Employment
Think Out of the Box…Talk to Fox!
Plumbing & HVAC Career Opportunities
Interested in a Rewarding Career with Fox Plumbing & Heating?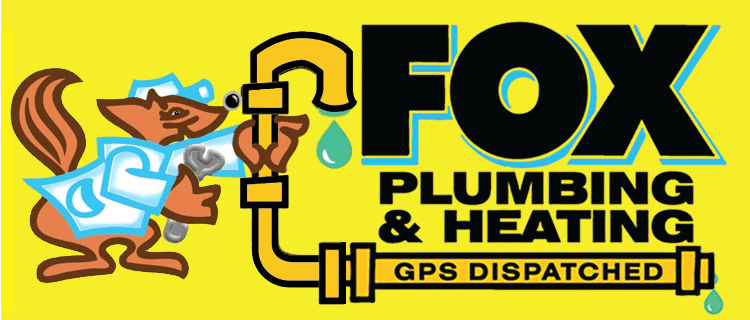 Our plumbing, heating, and cooling specialists promote an exceptional level of customer service and quality. Working for Fox means you'll have access to ongoing professional training and a team to support your professional and personal growth.
It's time to Trade UP to Fox Plumbing & Heating where you will be respected as the skilled professional that you are!
Achieve financial freedom with SIX FIGURE pay plans
Plan your future with our 401k match
Have a steady flow of high-quality calls during all seasons
Get recognized for your accomplishments through internal advancement opportunities
Maintain a work-life balance with a paid time off policy and holiday pay
Utilize our newest company trucks while accessing our local fully stocked warehouse
Now Hiring
Journeyman Plumbers, Apprentices, and Assistants
HVAC Service Technicians
HVAC Installers
Your expertise will be appreciated and your future valued –we hire you, to retire you. We know that when you invest in your team, the results will speak for themselves.
Plumbing, Sewer, and Water Heater Professionals
Fox Plumbing & Heating is always looking for certified Journeyman Technicians. We currently work with Plumbing, Sewer, Side Sewer, Water Line, Traditional and Tankless Water Heaters, Toilets, and Faucet installations and repairs. And we're always looking to add new hardworking individuals to our team. If you have a passion for learning, understanding problems, and helping people, then we want you to be a part of the #1 Seattle Plumbing Company team here at Fox Plumbing & Heating.
We are currently accepting applications for:

Journeymen
Plumbing Assistants
Apprentices
Heating & Cooling Professionals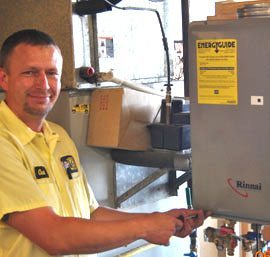 Our heating and cooling division is constantly growing, and that's a great thing for young professionals. As we grow and service friends and neighbors, you have the opportunity to be a part of the team of professionals that will shape this team in the years to come. And coupled with Fox's brand, you can be sure that the people you'll be meeting are eager to work with you. If you have any experience working with mini-split and ductless systems, ACs, oil and gas furnaces, boilers, and fireplaces, then you're the person we're looking for at Fox Plumbing & Heating. We offer numerous incentives to new and ongoing employees, and we are constantly looking for individuals who want to make a difference. We encourage you to hit the apply button below and take the first steps to a rewarding and financially secure future.
We are currently accepting applications for:
Service Specialists
Installation: New and Retro Professionals
Junior Helpers
Benefits Include:
Generous pay
401k with up to 4% Match
Steady & Reliable Workload
Medical, Prescription, Dental, Vision
Disability & Term Life Insurance
Company Vehicles & Unlimited Car Washes
Company-provided Phone, iPad, fuel card, Good-to-Go pass, and uniforms
Tool Replacement Program
Paid Holidays & PTO
Sponsored Team Events
Ongoing Training, Development, & Growth opportunities
Company Sponsored Employee Assistance Program (EAP)
Complimentary Snacks & Drinks
Fox Plumbing & Heating takes pride in offering employment as an equal opportunity, drug-free, and honest employer.
Call (206) 654-4986 or contact us online to learn more about what it takes to join our team!
Watch Our Video Testimonials