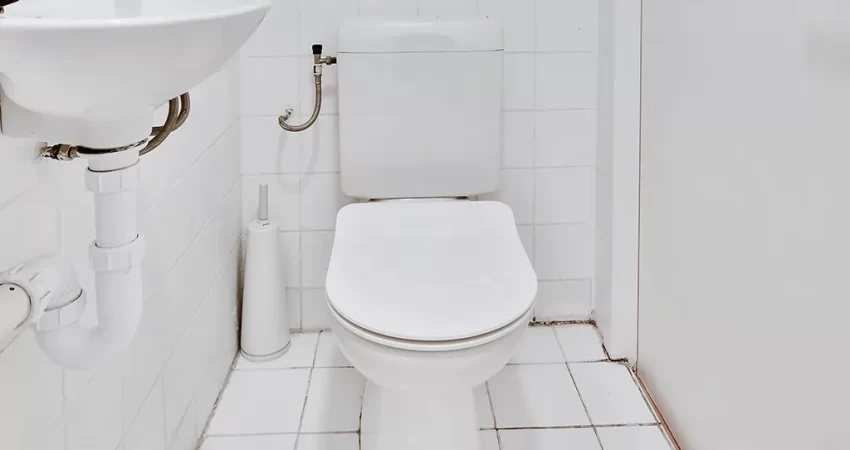 Emergency Steps for an Overflowing Toilet
It's a homeowner's nightmare – you flush, and instead of the familiar swirling disappearance of water, you are met with the horror of an overflowing toilet.
An overflowing toilet is a sight no homeowner wants to face. The panic sets in, your pristine bathroom now a pool of water and waste.
Every second counts; as the spill spreads, the damage amplifies both in visibility and repair costs. It's an urgent, messy reality.
But here lies your lifeline – a comprehensive, step-by-step emergency plan that transforms panic into action. This article navigates you through immediate, effective steps to halt the overflow, manage the aftermath, and safeguard your home's hygiene and structural integrity.
Equip yourself with this knowledge, turn a moment of crisis into one of informed, confident action. And remember, if you need immediate professional help, Fox Plumbing & Heating is at your service. Just give us a call at (206) 654-4986 – we're here to turn your plumbing emergencies into peace of mind.
Step-By-Step Actions to Handle an Overflowing Toilet
1. Keep Composure
An overflowing toilet can be alarming, but it's crucial to maintain composure. Calmness is your ally during this unexpected occurrence. Deep breaths can help stave off panic and facilitate rational thinking, enabling you to take effective measures to control the situation. Remember, there are systematic steps to resolve the issue efficiently, and a calm mindset is the starting point.
2. Halt the Water Flow
The first actionable step is to halt the water flow to prevent further spillage. Locate the valve near the base of the toilet and turn it clockwise. It might require some force, but this action is pivotal to contain the overflow. Being familiar with the valve's location and operation can make this step seamless and swift, proving invaluable during such emergencies.
3. Resist the Urge to Flush
The urge to flush repeatedly can be strong, thinking it might resolve the overflow. However, it's vital to resist this instinct. Additional flushing can exacerbate the situation by introducing more water into the already overflowing toilet. Keeping the flush handle untouched is a preventive measure to avoid escalating the problem.
4. Evaluate the Situation
With the water supply off and the flushing ceased, it's time for assessment. Determining the severity of the clog is essential – a minor blockage might be resolved with a plunger, while a severe or recurring issue necessitates professional assistance. This evaluation stage is pivotal to decide the subsequent course of action tailored to the specific situation.
5. Plunge into Action
If the assessment reveals a manageable clog, employing a flange plunger can be effective. The technique involves deliberate and forceful thrusts to generate pressure sufficient to dislodge the clog, yet controlled to avoid water splashing. Mastery in handling a plunger can turn the tide in this battle against clogs, ensuring water drains appropriately.
6. Thorough Cleanup
The containment of the overflow doesn't conclude the response; a thorough cleanup is imperative. Utilizing mops and towels, every spilled drop of water should be cleaned, followed by disinfecting the area. This comprehensive cleanup is not just about aesthetics but is a health and safety protocol to mitigate risks associated with spillage.
7. Call in the Pros
In instances where the clog is persistent or the overflow extensive, seeking professional help is the prudent step. This is where Fox Plumbing & Heating steps in, your trusted partner in handling plumbing emergencies. Our experienced plumbers are equipped with the requisite tools and expertise to diagnose and rectify the issue efficiently. We don't just offer immediate resolution but also provide insights and measures for future prevention, turning a distressing situation into a learning and preventive experience. Trust Fox Plumbing & Heating to transform a potentially damaging overflow into an opportunity for enhanced plumbing performance and reliability.
What Causes a Toilet to Overflow
Toilet overflows can turn a good day sour in an instant. While a mop and bucket can be a quick fix, understanding what causes these unpleasant events is key to prevention. Let's uncover the common culprits:
Blockages and Clogs
Often the usual suspects, blockages occur from an accumulation of toilet paper, non-flushable items, or organic waste that barricades the drain pipe. This obstruction halts the waste and water's smooth passage, leading to an inevitable and unwelcome overflow.
Faulty Plumbing
For those residing in a piece of history, old or damaged pipes can be the hidden adversary. Corrosion and damage over the years can inhibit flow, especially in antique homes with plumbing that has seen better days.
Septic System Woes
For homes with septic systems, an overflow can signal a full or malfunctioning system. When the septic tank throws a fit, it can force waste to retreat, leading to an unsavory overflow.
Malfunctioning Toilet Components
A toilet is a symphony of moving parts working in unison. When one component, be it the float, valve, or other integral parts malfunctions, it disrupts this harmony, leading to overflows.
Low Flow Toilets
In the quest for eco-friendliness, low flow toilets are kings. However, they sometimes lack the pressure needed to clear the drain pipe effectively, becoming unintended culprits of clogs and overflows.
Navigating and rectifying these issues require a seasoned hand – enter Fox Plumbing & Heating. We're not just your run-of-the-mill plumbers; we are seasoned experts equipped to turn your plumbing nightmares into distant memories.
How to Avoid Toilet Overflow
Armed with the knowledge of handling an overflowing toilet is great, but what if you could prevent it altogether? Here, we dive deeper into strategic actions that can be taken to minimize the risk of facing an overflowing toilet.
Adopt Regular Maintenance Routines
A golden rule in plumbing is that prevention is always better than cure. Make it a habit to carry out regular inspections and maintenance on your toilet. This isn't just about ensuring that it flushes well but involves a thorough check on all its components, ensuring they are in prime condition. Assess the flushing mechanism, inspect the pipes, and ensure the drainage is clear to facilitate seamless flow, identifying and addressing potential issues before they morph into significant problems.
Be Selective in What Goes Down
The toilet is not a garbage disposal unit. Educate everyone in the household on the perils of flushing down non-biodegradable items, excessive toilet paper, or products like wipes and sanitary items. Such materials are notorious for causing blockages that can quickly lead to overflows.
Embrace Technological Solutions
In an era where technology reigns supreme, consider installing a toilet overflow alarm. This nifty device sounds an alert when the water level in the toilet rises to an unusual height, affording you precious moments to intervene and halt an impending overflow.
Opt for Enzyme-based Cleaners
Enzyme-based drain cleaners can be your unsung heroes in maintaining clear pipes. They specialize in breaking down organic waste without being harsh on your plumbing system. A monthly treatment can effectively reduce the risk of clogs.
Enlighten Your Household
Knowledge is power. Ensuring every member of your household, especially children, understands the dos and don'ts of toilet usage can be a significant step in prevention. Clear, easy-to-follow guidelines on what is flushable and what isn't can make a considerable difference.
Invest in Premium Toilet Components
The internal workings of your toilet play a pivotal role in its overall efficiency. Investing in quality components not only enhances the flushing efficiency but also reduces the risk of malfunctions that could lead to overflows. It's a long-term strategy for ensuring that your toilet serves you efficiently and reliably.
In essence, transforming these tips into regular practices can be your strongest defense against the dreaded toilet overflow. It's a multidimensional approach that combines regular maintenance, responsible usage, technological aid, and quality components to ensure that your toilet remains in optimal condition. The peace of mind stemming from knowing that the risk of unexpected overflows is minimized? Priceless.
Wrapping It Up
Navigating the waters, quite literally, of an overflowing toilet is no one's idea of a fun time. It's a distressing, messy, and inconvenient occurrence. Yet, equipped with the right knowledge and tools, it can be managed efficiently and effectively. From maintaining calm, stopping the water flow, avoiding the tempting extra flush, assessing the situation, and knowing when it's time to bring in the pros like Fox Plumbing & Heating, every step is crucial. With an understanding of what causes these overflows and proactive measures for prevention, you are well-armed to turn a potential crisis into a manageable incident.
If you ever find yourself in the middle of such a plumbing predicament, remember that help is just a phone call away. Reach out to Fox Plumbing & Heating at (206) 654-4986 for swift, professional, and reliable plumbing services that restore not just your bathroom's functionality but also your peace of mind.