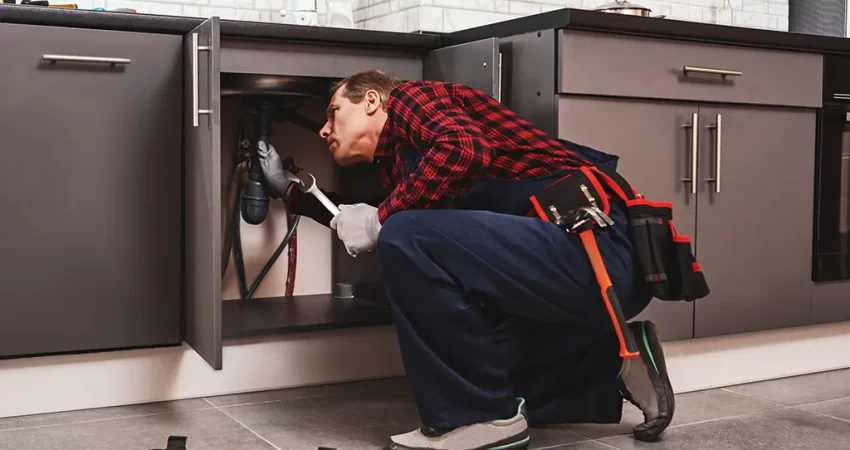 What is Considered a Plumbing Emergency?
A plumbing emergency for your home may include anything that inconveniences you and your family. However, some plumbers may not be as quick to respond to all of your plumbing concerns.
A professional plumber is more likely to come as soon as possible when it involves a safety concern. Still, extensive damage may not pose any immediate health risks, but it may lead to extenuating risks down the line.
For example, leaky pipes may lead to water build-up, attracting mold and mildew. There may already be mold lurking in your crawl spaces, which might even contaminate your water supply!
Below you will find some plumbing problems that need to be immediately addressed before they pose serious health hazards and costly damages.
Plumbing Emergencies
What is considered a plumbing emergency? Does a leaky faucet count? Do noisy pipes warrant urgency? What are some significant plumbing problems that are less noticeable?
When it comes to your plumbing, everything is an emergency. Anything can count as a plumbing emergency! Whether you need assistance to use your clogged toilets or failing water heaters, you can call a professional plumber for immediate services.
However, not all plumbers may respond post-haste. You can try calling various plumbers to attend to harmless plumbing problems if you need urgent assistance.
YOU SHOULD CALL FOR EMERGENCY PLUMBING SERVICES WHEN YOU NOTICE ANY OF THESE PLUMBING PROBLEMS:
Burst Pipes
If your home has a busted pipe, call for an inspection! That pipe did not spontaneously burst. It most likely stemmed from a leaky pipe.
Pay attention to your leaky pipes. They may burst before you know it! A busted pipe is problematic in so many ways.
A burst pipe interrupts resource circulation, hindering proper water flow. While leaks hinder water, they may cultivate high air pressure and cause burst pipes.
A burst pipe may catch your attention quickly. However, a leaky pipe may take longer to notice. Leaks may already build pressure and cause serious pipe damage before you notice anything is amiss.
Leaks may also seep into floorboards and cracks in your walls and foundation, attracting mold growth. Mold and mildew growing in your plumbing system, floors, walls, and ceiling are hazardous.
Mold growth is also costly to remedy; with prices climbing, the more of your home is infested, and it spreads quickly.
Clogged Drains
Your pipes don't just spring a leak! Plumbing pipes leak due to a blocked or clogged sewer line.
Those clusters of hair in your shower may cause clogged drains, leading to leaky pipes and, before you know it, mold! Clogged toilets and drains are not an immediate plumbing emergency, but they do lead to them later.
It is essential to act on them while they are not yet considered a plumbing emergency. Once clogged drains become a plumbing emergency, they flood your bathroom floor with sewage.
It is a waste of your toilet's water supply to keep flushing clogs down the toilet. Stubborn clogs will not go down! Flushing an already overflowing toilet may only worsen matters.
Neglecting noticeable backflow from various drains puts your sewer lines at risk. Hazardous pollution may contaminate your sewage system, leading to the frequent clogging of drains.
You can pull out the magic baking soda and white vinegar mix on that clogged drain for the nth time or get rid of that clog forever! Emergency plumbers have professional equipment to rid your drain lines of clogs efficiently.
Mechanical Failure
What is a plumbing emergency that involves mechanical failures? Your water heating system springing a leak or malfunctioning is considered a plumbing emergency!
System failure can domino into your water supply and drain lines. Remember, hot water and cold water go through separate lines.
If one line isn't producing water with the right temperament, there may be clogs in their lines or electrical issues. Your heater may harbor dangerous amounts of water pressure.
Enough pressure can bust the water supply valve right off the unit! You should call for a plumbing emergency service to work on your heaters before any pipes leak or valves break loose.
Gas Leaks
Gas leaks are deadly. Yes, deadly, and we aren't exaggerating on that matter.
We emphasize this matter because most homeowners think hazardous gas leaks come only from cooking, heating, and cooling systems. That is not entirely accurate.
While a gas leak mostly comes from HVAC systems and cooking appliances, your plumbing fixtures may produce gas. You may inhale toxic gases from your kitchen sink, shower, or floor drains.
Do you smell rotten eggs? Does your bathroom smell like sewage? Is your breathing space a little tacky?
You are not supposed to smell those odors anywhere in your living space. Those odors are not just smelly or annoying. The unusual odors are toxic fumes that should stay within sewer pipes.
Call for emergency plumbing assistance immediately. There may be something wrong with your home's P-Traps and sewer pipes.
Why You Should Call an Emergency Plumber When You Smell Rotten Eggs
There are some smells you can expect from your drains and bathroom fixtures; rotten eggs are not one of them.
While opinions sometimes differ on the exact odor, anything that reminds you of a picnic basket gone bad should be considered a red flag. Carbon Dioxide (CO2) and Carbon Monoxide (CO) are odorless.
However, manufacturers often integrate distinct smells into hazardous gas for our safety.
Sewer Gases
Odors catch our attention quickly because it rarely goes away on their own. We feel a sense of urgency to locate and remedy them immediately.
If you smell rotten eggs, chances are you would start a riot until you can pinpoint its source. Once you call the smell in, you will see how fast an emergency plumbing service shows up on your doorstep.
Carbon Dioxide
Carbon Dioxide is colorless and naturally odorless. CO2 can come from biodegradable waste, including those in your sewer lines.
Without proper resource circulation, including air- and water flow, sewage may linger in your main drain line, developing toxic fumes.
While water flushes downward, fumes dissipate upward. P-Traps and other pipe fittings in your plumbing system prevent the backflow of hazardous fumes.
However, fumes may overpower your traps depending on how extensive sewer clogs are and how long they have been lingering in your main sewer line. It won't be long before toxic fumes make their way out of your drains.
Dangerous Health Hazard
Acute exposure to high levels of hazardous emissions may cause the following symptoms:
Allergies
Asthma
Skin rashes
Eye Irritation
Dizziness
Nausea
Fainting
The symptoms above are short-term manifestations. If we ignore them along with other indicators, we put ourselves at risk of long-term impact.
Periodical and intermittent exposure to toxic fumes with mild and moderate levels may manifest in the following symptoms:
Migraines
Chronic poisoning
Organ damage
Sensory failure
Comatose
Mouth, sinus, throat, and lung infections
Developing respiratory cancers
When Should I Call for an Emergency Plumbing Service?
As previously mentioned, any plumbing concern may be considered an emergency. Immediately noticeable manifestations, such as busted pipes, aren't the only things that warrant urgent assistance.
A small leak should be enough to call your attention. Water leaks downward and may make its way into a less visible or accessible crawl space. By putting off its repairs, you may only feel the gravity of the situation once it is too late.
What is considered a plumbing emergency? Our answer to that question is anything that is amiss with your plumbing system warrants the attention of an emergency plumber.
Routinely enlisting professional maintenance services should help you avoid needing emergency services later. Still, even when you keep up with routine maintenance, you must call an emergency plumber if you suspect something is wrong.
Need Plumbing Emergency Service?
A plumbing emergency is tricky. You can keep up with maintenance and tune-ups for all your fixtures and still have minor plumbing concerns that may later turn into emergencies!
They can snowball into worse problems for your entire plumbing system and put you and your family at serious health risks. Remember, a clogged toilet may seem like a harmless nuisance.
It may not be as "harmless" when you get a whiff of a rotten egg smell! Whatever inconveniences plumbing problems bring, you should look at them as an emergency.
It may not be a health-related emergency, but anything that may call for costly repairs must be treated as something that needs immediate professional attention.
Reliable Emergency Plumber in Seattle, Washington
Fox Plumbing & Heating is a local plumber operating in Seattle, offering routine and emergency services.
Our team of experts helps Seattelites deal with minor repairs, drain cleaning, plumbing emergencies, and various other plumbing- or heating-related concerns. We also maintain and install various plumbing fixtures.
Call our team for a thorough inspection and evaluation today. We can examine your water pipes and asses relevant water damage.
We also offer comprehensive drain cleaning services that may save you from what is considered a plumbing emergency.
Need an emergency water line repair today? We're there!
For plumbing emergencies, call Fox Plumbing & Heating at (206) 654-4986.