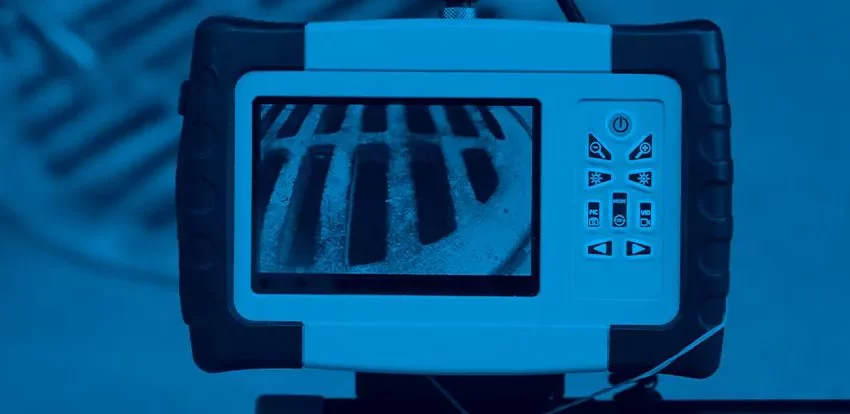 How Does Hydro Jetting Work
Hydro jetting works well for cleaning drains and sewer lines. High-pressurized water can effectively eliminate different contaminants and flush down clogs.
Hydro jetting sounds like an innovative new plumbing technique. However, it isn't anything new!
In fact, the first hydro jetting machine has been around for more than seventy years. It has withstood the test of time, over seven decades' worth, due to its highly efficient methods.
In the following sections below, you can read more about hydro jetting and find ways it can work for your plumbing system.
What is Hydro Jetting?
Hydro jetting is high-pressurized water shooting out of copper or aluminum alloy fitted with specialized nozzles. A hydro jet machine also has a variety of attachments to fit into different piping systems.
High-pressure water jetting is used to clear clogs, remedying slow drains and backflow. Many homeowners mistake stubborn blockages as foreign objects caught within their drain pipes.
However, more elements are lingering in your sewer pipes that cultivate blocks and clogs.
Hydro Jet Impact
Hydro jetting solves problems involving hardened grease on pipe walls, which create plumbing system blocks. High water pressure gets rid of severe clogs and anything that causes them.
All the built-up debris in your sewer line starts piling on top of each other due to gunk and grime saturating pipe walls. Add tree roots at the exit point, and you can say goodbye to any chances of a decent water flow.
A hydro jetting service gets rid of all those clog-causing components in one go!
Does Hydro Jetting Work on Sewer lines?
Are you kidding? If we were to restart and ask, "what is hydro jetting?" we could say that hydro jetting is a technique used in cleaning sewer lines.
In fact, some professional plumbers prefer using a hydro jet on sewer pipes over drain lines. The intense water pressure from hydro jetting is more useful in hard-to-reach areas such as your sewer line.
Drain lines are easier to reach and can be cleared by snaking and cleaning. Drains are sometimes accessible enough to unclog with your bare hands.
They also come with various drain cleanouts that make their lines even more accessible. Deeper pipelines respond better to flushing than other methods that benefit from accessibility, such as snaking.
Can You Snake a Sewer Line?
You can snake sewer lines, in theory. However, a sewer pipe isn't as accessible even with its own cleanouts and access points.
Plumbing lines vary in size and depth. A sewer line runs very deep, and its cleanout or exhaust pipe still only gives plumbers limited access.
Simple snaking techniques can't remedy clogged sewage lines. Plumbing snakes may be helpful against clogged drains, but your sewer pipes are a different story.
Additionally, portions of your sewer system may be beyond your organic inspection capacity. An organic inspection means your physical visual capacity.
In other words, your eyes might not see the real condition of your less accessible plumbing pipes.
Do You Have a Clogged Sewer Line?
You might need specialized equipment to peer deeper into your main sewer line.
You might not think you have a clogged pipe, and you may only find out with a video camera inspection. If you suspect, there's something causing clogs down there; you should enlist a professional plumber.
Experts can conduct a video inspection by sliding a cable with a visual recording tip down your pipelines. You might be surprised about what you find down there!
Still, hydro jetting can get rid of whatever is overstaying its welcome in your sewage system.
How Hydro Jetting Benefits Your Sewer System
Hydro jetting needs more praise for what it does. Hydro jetting can accomplish some amazing feats using organic resources and high pressure!
Hydro jetting can remove grease, heavy buildup, food particles, and other debris from clogged pipes by simply pumping high-pressure water through special mechanisms.
Unlike snaking, hydro jetting can prevent future clogs by reaching all the waste deeper down your home's plumbing system. Hydro jetting can also clear out small tree roots that a plumbing snake may never reach.
Some of us are shocked to learn what's really causing that frequently clogged drain and how all that slow draining is linked to your sewer pipe.
What's In Your Sewer Pipes?
A damaged pipe repetitively clogs due to corrosion and build-up, and depending on your area's mineral scale, it might not be thanks to foreign objects falling in the shower.
Various factors cause sewer backups. Mineral build-up and other organic sediments, like tree roots, are some of the most common elements in sewage systems.
Any type of material blocking your exhausts and saturating pipe walls can hinder drains, requiring sewer jetting. While you can't fight fire with fire, fortunately, you can fight dirty water with high-pressurized water.
Can I use Hydro Jetting on all my drains?
Yes, even pipes containing standing water can benefit from hydro jetting. Still, a plumber using highly pressurized water on your plumbing system is a measure that's taken after the fact.
It is great to know that the long hose the plumber inserts down your drains and sewer lines carries just water with no harsh chemicals. However, that may still spell trouble for your older pipes.
Before relying on high-pressured water jets to clean your pipes, think about things, you can do before you experience a clogged drain.
How to Take Care of Your Entire Plumbing System
Your new and old pipes should be given the same amount of care. Clean and pristine pipes can quickly deteriorate.
Additionally, consistently using harsh chemicals to "remedy" them isn't an effective means to an end. They may even contribute to the problem!
It would be best if you observed plumbing system etiquette at all times. Overlooking proper garbage disposal because your pipes are "new" can be disastrous.
Even if your plumbing system is fitted with new copper installations, neglecting them may be more detrimental than tree roots and toilet paper clusters.
Common Clogs in Drains and Sewage Pipes
You should know some of the most common clogs in drain lines anywhere.
Pouring grease or oil and throwing oily or fatty food in your garbage disposal. Oily elements, especially when hot, clog pipes and can cause corrosion.
Discarding sanitary napkins, tissue paper, and paper towels down the toilet. A trash can near the toilet or inside every bathroom helps keep your sewage system clean.
Using bath products with insoluble components in the shower or bathtub. It would help if you thought twice about using that bath bomb with scented microbeads.
It is a lesser-known drain cleaner, but some "organic" solvents are mixed with wax. They are advertised to dislodge hardened residue from pipe walls when they actually cause or worsen clogs.
Neglecting routine maintenance for your main drain and main sewer line is the single most harmful habit most of us are guilty of doing at least once.
If reading that list sounded like your latest confession to your friend who knows a thing or two about plumbing, then you can expect a disastrous clog sometime soon.
Get in touch with a reliable plumber or plumbing company to inspect your pipes thoroughly. Repairing pipes can be costly and time-consuming; don't wait for a clog to present itself.
Preventative Maintenance
Take advantage of the many benefits of hydro jetting! Hydro jetting isn't only curative but helps prevent clogs and sediment build-up in your pipes.
Hydro jetting is not only time-efficient but cost-effective—most services involving hydro jetting cost as much as traditional drain cleaning.
Hydro jetting is a fan favorite with little to no complaints. You get more bang for your buck! Ask anyone you know who has gotten their pipes hydro jetted if they have any regrets.
However, like everything else, it has its drawbacks. Remember, the hydro jetting process includes high-pressure water that may be too intense for old pipe fittings.
Need Hydro Jetting Services in Seattle, WA?
If you are wary about your older pipes, it is best to get video inspection services first. Don't worry; it may already be factored into the hydro jetting cost!
Ask your plumber if your pipes will benefit more from plumbing snake or hydro jetting services. An experienced professional may also tell you when it is time to reline your pipes or repipe your home.
A word of advice? Don't just take the word of any amateur. Unreliable plumbers may take advantage of your situation.
It is not a common practice among plumbers, but it does happen. You wouldn't trust just anyone to work on your electrical connections, so why settle for your plumbing systems?
Fox Plumbing & Heating
A hydro jetting machine needs the expertise of an experienced and reliable plumber. If you need expert and effective drain cleaning services, enlist only Seattle's most prominent plumbers!
Call Fox Plumbing & Heating for more comprehensive plumbing services. If you need professional sewer repair, our guys have the equipment, techniques, and patience to conduct them.
We can also do them for you without giving you the usual headache that goes with plumbing concerns. We are there to clean, repair, or replace your plumbing fixtures!
Call the Fox Plumbing & Heating team at (206) 654-4986