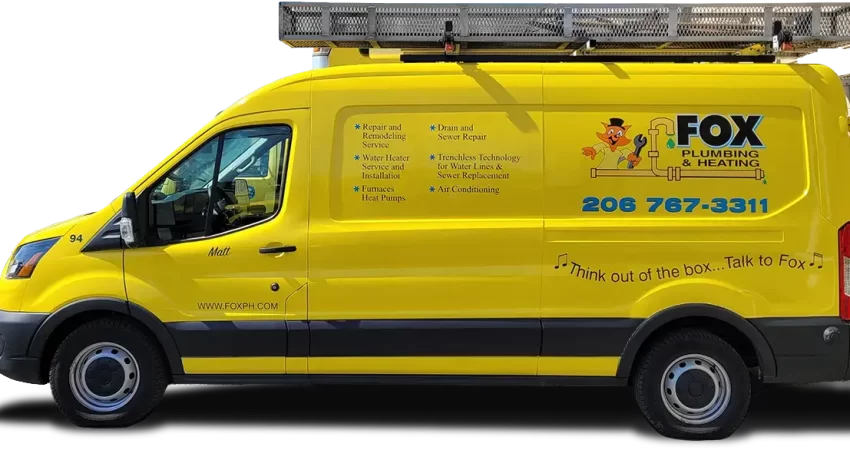 How Much Does Hydro Jetting Cost
Why is there so much hype surrounding hydro jet machines and their efficiency?
Hydro jetting services are gaining more and more traction due to their effectiveness and efficiency. A hydro jet is not only time-efficient but also a cost-effective method that beats out other methods in various ways!
The tried and true technique comes at affordable costs. The hydro jetting cost is only within traditional drain-cleaning margins.
However, the hydro jet impacts on your sewer line reach far beyond conventional methods.
Read on to find out more about hydro jetting costs and techniques.
What Does a Hydro Jetting Service Do?
Hydro jetting is a drain-cleaning service conducted by professional plumbers. Water jetting clears clogged drains, eliminating grease from pipe walls, which prevents future clogs from forming.
Hydro jet drain-cleaning is more effective than snaking or using industrial solvents. Hydro jets leave your drains and sewer lines pristine using just water!
That is all that there is to it! Organic substances comprising a powerful stream flush out sewage, promoting healthy water flow without leaving any harmful residues.
Hydro jetting also keeps your sewer lines clean for years.
How Much are Hydro Jetting Costs in Seattle?
Hot water shooting out of a pressurized hose can do more than most drain-cleaning solutions. Still, hydro jetting costs come at reasonable rates!
We know cleaning your sewer line costs are expensive—the national average cost of sewer line cleaning range from $650 to $800.
Routine sewer cleaning ensures the safety and sanitation of your home's sewer line. Without routine cleaning and maintenance, your sewer line may cost you more than plumbing fees.
Fortunately, cleaning sewer lines do not always cost you an arm and a leg! Services involving hydro jetting cost less than other sewer-cleaning services.
The average cost of hydro jetting starts at $200.
However, hydro jetting costs may reach up to a thousand dollars, but that's only for remedying extensive commercial sewer lines. Residential hydro jetting only costs a few hundred dollars.
Water jetting is a more efficient and sustainable means to maintain or remedy a clogged main sewer line. One hydro jetting service can even impact multiple drains!
Say goodbye to clogged drain pipes and the annoyingly slow draining that goes with them.
Do I need a Hydro Jetting service?
If you notice backflow, unusual odors, and obnoxious noises from your pipes, you think of drain cleaning. However, your drain problems may need more than the regular plumbing services you are used to!
Hydro jet drain cleaning impacts your entire drain system, especially where it all collects. Stubborn clogs stem from deeper down your sewer line than you think.
It can even come from tree roots blocking exhaust water flow. No, snaking your sewer cleanout will not be enough.
If your home suffers from chronic clogging issues, only hydro jetting services can end them efficiently and effectively.
What's the Difference Between Snaking & Hydro Jetting Drain Cleaning?
There may be severe blockages in your home's main sewer line, causing clogged drains repeatedly. Severe clogs can only be remedied at the root of the problem that may be too deep for plumbing augers to reach from the sewer cleanout.
Plumbers only have limited access to your sewer line, even through sewer cleanouts. A plumber may use a longer, more durable auger and still not graze your sewer line's hard-to-reach areas.
Additionally, drain snakes serve a different purpose than sewer jetting. Snaking helps you bring things to the surface, recovering foreign objects that fall in the shower or bathtub.
Professional Maintenance Service
Professional drain cleaning services involving snaking may also cost more because there are more steps in its process. Snaking is a singular solution and is not an encompassing method to clear your main line.
Unlike snaking, water jetting flushes everything down your sewer lines, including residue on your pipe walls. A hydro jet single-handedly gets rid of grease using its highly-pressurized stream.
That's it. That's the entire hydro jetting process! There are a few preparatory steps plumbers take before they perform hydro jetting, but nothing that impacts its effectiveness.
What are Some Hydro Jetting Benefits and Drawbacks?
If you are still asking yourself, how much does hydro jetting cost? These may help answer most of your questions.
After differentiating hydro jetting from drain snaking, let's shed more light on what makes a hydro jet stand out. Here, you will find the answers to questions you may already be asking yourself:
How much does hydro jetting cost our time and finances?
How much does hydro jetting really benefit your pipes?
For starters, services involving hydro jetting cost less due to the resources it takes to conduct them. Water is the primary ingredient inside your hydro jet and costs significantly less than chemical drain cleaners.
Boasting a velocity of 200m/s, hydro jet machines only take sixty to ninety minutes to get the job done! An hour and a half is only a fraction of the time it takes regular methods to do the same thing!
Getting the job done in less time while using fewer resources with lasting effects are just some of the hydro jetting benefits. Yes, hydro jetting is smelling like roses right now, much like your sewer pipes might after.
Still, it is not all daisies. There are some drawbacks!
The cost of hydro jetting under the care of an unprofessional plumber
High-pressure water shooting down your drains at two hundred meters a second is not a primitive tool that just anyone can wield. High-pressure hydro jetting is a challenging technique to master.
It can cause serious damage! Older pipes and those with severe pipe damage can succumb to the intensity of a hydro jet!
Part of the professional hydro jetting process is taking the necessary steps to ensure its safe execution. You can expect a video inspection of all your entire piping system beforehand.
It may take more time, but it is a step in professional diligence that should always be prioritized. Neglecting critical steps in the process may make hydro jetting do more harm than good.
Are Hydro Jetting costs worth it?
Is hydro jetting worth it? It is worth every penny. Hydro jet drain cleaning services are safe and effective, giving you more bang for every buck.
In the short period hydro jetting takes to clean out your sewer line, its benefits comprise a long list of reasons why they are incredibly beneficial to your pipes.
With little to no drawbacks, hydro jet drain cleaning should be your go-to annual maintenance service. Neglecting safety protocols are the only real drawback to the entire process.
Any hydro jetting work should only be left in the hands of experts.
What Should I Expect After a Hydro Jetting Service?
Besides longevity and thoroughness, various factors make hydro jetting stand head and shoulders above the rest. After sewer jetting your systems once, you may notice an impeccable difference throughout your entire plumbing system.
It can boost draining and revamp your old pipes. Clusters of mineral buildup and other debris may have saturated old pipes, hindering your main lines.
A vast majority of pipe fittings retain their integrity over time. You might be fooled into thinking your pipes are all worn out and need replacement.
However, all is not lost. You don't need extensive pipe repair and replacement. Hydro jetting work on your copper pipes that may only be bogged down by several factors, including those small tree roots growing on access points.
Hydro jetting clearing blockages and clog-causing elements from your main line may have your old pipes working like new!
How Often Should I Schedule Hydro Jetting for My Drain and Sewer Pipes?
While hydro jetting revamps old installations and clears any clog-causing residue that took years to form, it won't stay clean forever.
Depending on your surrounding environment, tree roots may regrow on your exhaust pipe, sewer cleanout, and any outdoor drain opening.
We suggest hydro jetting your pipelines annually. An annual hydro jet drain cleaning ensures your pipes stay pristine and "new."
There are also things you can do and avoid to make hydro jetting effects last longer.
What can clog my drain line?
You may be over the moon with your pristine pipes, but don't let that get you carried away. Flushing toilet paper down your pipelines may require more frequent drain cleaning.
In addition to toilet paper, any foreign object, such as hair, food, and plastic, down your sewer line costs your pipes their newly pristine condition.
What can clog my sewer line?
You just got your sewer line cleanout jetted! You should observe proper garbage disposal and keep your toilet or sink free of foreign objects.
Remember, everything that goes down your drains ends up in your main sewer line. You can maintain your sewer line by maintaining all your drains.
Are you curious about the many benefits of jetting clogged sewer lines?
How Much Does Hydro Jetting Help Annual Maintenance?
Besides getting rid of the tree roots causing hindrances in your sewer line, a hydro jet hastens the process and heightens the effectiveness of yearly maintenance.
Hydro jet techniques are also highly accessible and just within your reach in Seattle! If you want to know more about hydro jet drain cleaning and its cost factors related to your main line, we are only a phone call away!
Fox Plumbing & Heating
Get in touch with our team to find the right sewer cleaning technique for your home. Our plumbers will guide you through various important factors.
Our extensive list of plumbing services also includes a comprehensive drain-cleaning service. Call our hotline, and we can discuss your home's sewer line.
Call the Fox Plumbing & Heating team at (206) 654-4986