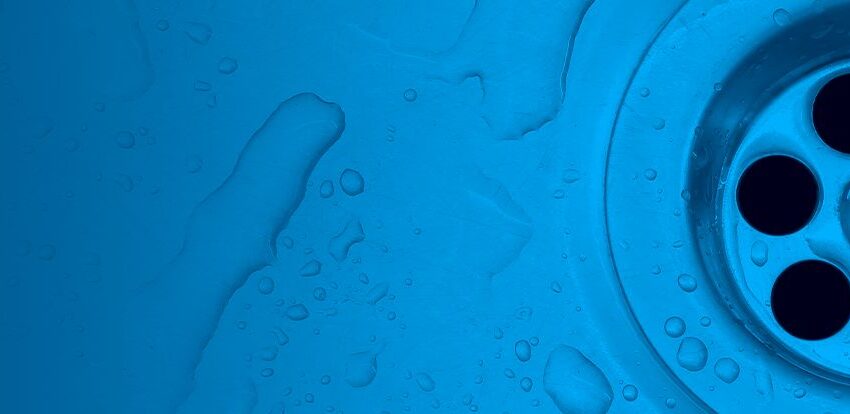 Types of Drain Cleaners
Are you tired of clogged drains and other pesky drain problems in your home?
Many homeowners face the same issue—and it can be a frustrating and unpleasant experience.
Luckily, there are many different kinds of drain cleaners on the market that can help unclog your drains and get them running smoothly again.
However, with so many different drain cleaners available, it can be difficult to know which one is right for your particular issue.
In this article, we'll take a closer look at some of the most common drain cleaners, their uses, as well as their pros and cons.
Keep reading to learn more about the different drain cleaners and which one might be best for you.
What Causes Clogged Drains?
If you're dealing with clogged drains at home, it's likely caused by a buildup of dirt, skin flakes, and especially hair in your drain pipes.
Over time, this gunk accumulates and sticks to the walls of the metal pipes due to soap scum that has built up inside.
As this debris builds up and restricts water flow, it becomes harder for the water to pass through freely, ultimately resulting in a clogged drain.
To prevent this from happening again in the future, it's important to regularly clean out your drains using a plunger or an auger to remove any blockages and keep your pipes clear.
You can also use chemical cleaners to remove the clog.
Signs Your Home's Drains Need Cleaning
If you're having trouble with multiple drains and fixtures at home, it's likely you have a sewer drain clog.
One of the most obvious signs is when your toilet begins to back up, but you may also experience problems with other low-lying fixtures, such as showers or bathtubs.
You should pay attention to any unusual sounds or behaviors coming from any of these fixtures.
If multiple fixtures in the same area are affected, it's likely that a clog is present.
If this happens, it's best to call a professional plumbing and HVAC service provider for help.
They will be able to accurately diagnose the problem and make use of specialized tools and techniques to clear out the clogged pipe quickly and efficiently.
Types of Drain Cleaners
When it comes to clearing a clogged drain, there are a variety of commercial drain cleaners available. Here are the five most common drain cleaner types and their pros and cons:
1. Caustic Drain Cleaner
Caustic drain cleaners are some of the most common drain cleaners and are typically made from caustic soda or potassium hydroxide.
These chemicals work by creating heat to dissolve clogs, but these cleaners damage pipes if left in for too long.
There are two types of caustic drain cleaners:
Lye-based Drain Cleaner
A lye-based caustic drain cleaner is typically made from sodium hydroxide.
It's effective at dissolving organic materials like hair, grease, and soap scum.
Unfortunately, they can also cause chemical burns if they come into contact with skin or eyes.
Acidic Drain Cleaners
Acid-based drain cleaners are typically made from sulfuric acid and are effective at dissolving inorganic materials like mineral buildup and rust.
2. Chemical Drain Cleaners
Chemical drain cleaners are similar to caustic cleaners but are made from a variety of chemicals like sodium hydroxide, sulfuric acid, and hydrochloric acid.
They work by breaking down clogs and are effective at removing tough clogs, but they can also damage pipes over time.
3. Oxidizing Drain Cleaner
An oxidizing drain cleaner uses peroxide or bleach to break down clogs. They are effective at removing organic materials like hair and grease. However, this type of drain cleaner can also cause damage to pipes if left in for too long.
Here's a list of different types of oxidizing cleaners:
Hydrogen Peroxide-Based Drain Cleaner
Sodium Hypochlorite-Based Drain Cleaner
Potassium Permanganate-Based Drain Cleaner
Peroxymonosulfuric Acid-Based Drain Cleaner
Chlorine Dioxide-Based Drain Cleaner
4. Enzymatic Drain Cleaner
Enzymatic drain cleaners are often preferred by people who want to avoid using harsh chemicals in their plumbing systems.
They are safe for septic systems, environmentally friendly, and can be used regularly to prevent future clogs.
However, they may not be as effective on tough clogs as chemical or caustic drain cleaners.
Here's a quick list of the most common enzymatic cleaners on the market:
Protease-Based Drain Cleaner
Protease enzymes break down proteins, making them an effective solution for hair clogs, food particles, and other organic waste. Protease-based drain cleaners are safe for plumbing and septic systems and are eco-friendly.
Amylase-Based Drain Cleaner
Amylase enzymes break down starch-based clogs, like those from food particles. They are effective on organic waste like potato peels and bread crumbs.
Lipase-Based Drain Cleaner
Lipase enzymes break down fat and oil-based clogs, like those from cooking grease. They are effective on organic waste like oils, butter, and animal fats.
Cellulase-Based Drain Cleaner
Cellulase enzymes break down cellulose-based clogs, like those from toilet paper. They are effective on organic waste like paper, plant matter, and cotton.
Alpha-Galactosidase-Based Drain Cleaner
Alpha-galactosidase enzymes break down complex sugars, like those found in vegetables and beans. They are effective on organic waste such as vegetables and beans.
How to Choose a Drain Cleaner for Your Home?
Whether you're having a tough time deciding between chemical cleaners or oxidizing cleaners, the following tips can help you choose the best product for your situation:
Identify the Cause of the Clog
Before choosing a drain cleaner, it's important to identify the cause of the clog. Different types of clogs require different drain cleaners. For example, hair clogs can be dissolved by enzymatic drain cleaners, while mineral buildup requires an acidic or oxidizing drain cleaner.
Consider Safety
Drain cleaners contain strong chemicals that can be hazardous if not handled properly. Consider safety when choosing a drain cleaner and always read the label for instructions and warnings. If you have young children or pets in the home, choose a drain cleaner that is safe and non-toxic.
Consider the Type of Drain
Different types of drains may require different drain cleaners. For example, some drain cleaners may be suitable for kitchen sinks, but not for bathroom drains. Be sure to choose a drain cleaner that is appropriate for the type of drain you need to clean.
Look for Eco-Friendly Options
Chemical cleaners contain toxic ingredients that can harm the environment and your plumbing system. Consider choosing a drain cleaner that is environmentally friendly and safe for your pipes. Look for products that are labeled as biodegradable or made with natural ingredients.
Read Reviews and Do Research
Before purchasing a drain cleaner, do some research and read reviews from other customers. Look for feedback on the effectiveness of the product, its safety, and any potential side effects. This can help you make an informed decision and choose a product that will work well for your needs.
How Often Should You Clean Your Drain?
In general, it's a good idea to clean your home's drains at least once every three months.
Of course, if you use your drains frequently or put substances like grease and hair down them, you may need to clean them more often. Aim for at least once every two months in this case.
You can also take preventative measures against clogs by pouring hot water down the drains on a regular basis.
This will help break up any debris or build-up that might be forming in the pipes before it has a chance to cause a blockage.
Additionally, try to avoid putting things like coffee grounds, egg shells, cooking oil, and fats down the drain as these can all contribute to clogs and backups.
Professional Drain Cleaning Services
When it comes to your plumbing system, maintaining clean and clear drains is essential to prevent clogs and keep things running smoothly.
While it's tempting to use store-bought drain cleaners, they may not always be effective and can even cause damage to your pipes.
That's why professional drain cleaning is the way to go.
Professional drain cleaners have the expertise and knowledge to safely and effectively clean your drains without causing any damage.
They use specialized drain cleaning tools like hydro-jetters and drain snakes to remove tough clogs and debris that may be lurking in your pipes.
These tools are not only highly effective but they are also designed to be gentle on your pipes, ensuring that your plumbing system is not damaged during the cleaning process.
In addition to removing clogs, professional drain cleaning can also help prevent future clogs from forming.
By regularly cleaning your drains, you can prevent the buildup of debris, grease, and other materials that can cause clogs over time.
This not only helps keep your plumbing system running smoothly but can also save you money in the long run by preventing costly repairs and replacements.
We Can Help!
At Fox Plumbing and Heating, we understand how frustrating it can be to deal with a clogged drain.
That's why we offer professional drain cleaning services to help you get your plumbing back to working order.
Our team of experts is equipped with the latest tools and technology to safely and effectively remove any existing clogs and prevent future ones.
We take pride in our commitment to customer satisfaction and work tirelessly to ensure that you are completely happy with our services.
Whether you are dealing with a clogged sink, toilet, or shower drain, we have the expertise and equipment to get the job done right the first time.
Don't let a clogged drain disrupt your daily routine!
Contact Fox Plumbing and Heating today at (206) 654-4986 to schedule your professional drain cleaning service today.