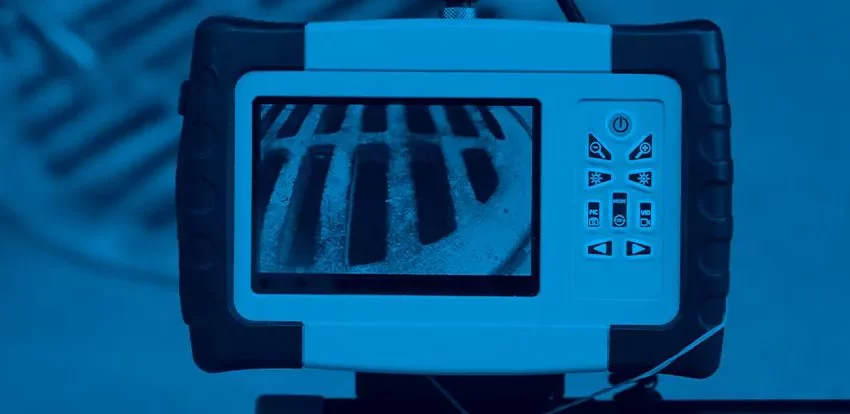 Is Hydro Jetting Better Than Snaking?
Hydro jetting vs. snaking or the great Jets VS Snakes debate has continued since the invention of hydro jet machines in the 1950s.
Yes! Hydro jets have really been around for as long as credit cards have; just like your Mastercard is a convenient alternative to cash, water jet systems are an innovative way to snake your drains.
High-pressure water is the latest and most efficient innovation in clearing and preventing severe clogs, whether on residential or commercial sewer lines. You can't always count on baking soda and white vinegar to eliminate grease and other debris.
Regarding hydro jetting vs. snaking, there are various factors to consider. You can find out more about water jetting to define its usefulness for yourself below.
Hydro Jetting VS Snaking: What's Better for Drain Cleaning?
In essence, hydro jetting and snaking share the same purpose. However, some claim the hydro jetting method is the surest way to clear stubborn clogs, while others claim it may be overkill.
Other methods also have their own perks. Snaking utilizes a plumbing auger to pick things out of drain lines manually. While there's beauty in simplicity, there isn't always efficiency.
Snaking fragile pipes with a rigid plumbing auger may also do more damage than good. A high-pressure hose spraying water through copper pipes and special nozzles may be a more gentle alternative that is effective against your home's clogged drains.
Hydro jetting may suit you better if you don't have the time or patience to unclog your drain line manually.
Hydro jetting is a plumbing technique using high water pressure and machines. It is versatile, sustainable, and efficient. It is, in fact, just water!
How does water fight grease? It can't eliminate grease on its own. However, water can fight against anything when it flows out of pipes at a velocity of eighty to two hundred meters a second, which is greater than a speeding car.
Hydro jetting services are not only an efficient way to clear clogs but an effective method to prevent them. You can use them on clogged drains and sewer lines.
Water shooting out of a high-pressure hose doesn't only push clusters down your pipes but keeps pipe coating clear of accumulated oils and hardened debris.
Water jetting works with high-pressurized water. While it is just pressurized water, it's best to leave it at the hands of drain technicians.
How does Hydro Jetting work?
It is a machine that pumps organic material through special nozzles at a rate of twenty gallons a minute. The process simulates rigid and rigorous flushing.
Often, we think only foreign objects clog water flow. While dropping an earring in the shower may stir trouble, it isn't enough to cause backflow and leaks.
However, a small object falling down your drain lines can pile on top of clusters and other sediment build-ups, which may be enough to clog your sewer drains.
Sediments are more often responsible for halting your plumbing's resources from running their route. Snaking your drain of hair clumps and toilet paper clusters won't be enough to prevent a severe clog from forming.
Water is a malleable element, and when it is paired with enough pressure, it can dislodge even the most stubborn of grease and grime.
What are Water Jets made of?
Water jet machines hold enough pressure to cut through metal! When mixed with an abrasive solution, a water jet can shape and cut through various materials.
Water hoses of copper or aluminum alloy are lightweight and can withstand intense pressures. They are slim enough to fit through pipes, but their pressure nozzle isn't as small.
Still, it has various pipe fittings and nozzle attachments to spray high-pressure water down pipes and cleanouts. Sometimes, hoses are stripped down to the primary cable inside to slide down drains.
These cables fit anywhere a snaking auger would. The cable isn't necessarily fitted with a pressure nozzle, but its tip has a metal attachment with various holes to release high-pressure water.
Can a Water Jet clear my drains?
Typical water jet cleanings are pipes and hoses down cleanouts. It is gentle enough to use on internal plumbing pipes but equally as effective. However, internal drain cleaning often calls for a wire or cable alternative.
A plumber may measure your pipes, drains, and plumbing pipes before initiating the process to find which attachments work best for your pipes.
Is Hydro Jetting better for all my drain lines?
There isn't anything else to it but high-pressurized water shooting down your pipes. A high-pressure water jet can eliminate serious clogs, even tree roots.
Using a drain snake is arguably better than fishing debris out of clogged pipes. However, fragile pipes can take a beating from the hydro jet's powerful stream.
Corroded older pipes may respond differently. Still, even a corkscrew auger used incorrectly can damage pipes.
Most plumbers will know what the right method is for your pipes. However, it helps to familiarize ourselves with some tricks of the trade!
Hydro Jetting Your Sewer Line
Hydro jetting has a special nozzle that delivers high water pressure down your pipes. It is perfect for hard-to-reach areas like sewer drains!
Clearing clogs down your sewer line is a more challenging feat than snaking toilet paper out of your shower drain. Even with a main drain cleanout, professional plumbers can struggle to remove tree roots at the end of sewer lines.
Hydro jetting is a powerful stream shooting out of specialized plumbing equipment. It can be intimidating when we don't know more about it. Hydro jetting machines are sophisticated mechanisms.
Don't worry; hydro jetting works in both commercial and residential settings. You can enlist professional plumbers for hydro jetting services today.
How long does Hydro Jetting take?
Minor clogs take much less time, but comprehensive cleaning involving heavy sludge and hardened grease takes almost twice as long.
Many homeowners hesitate to enlist services, thinking it will take hours to clean out their sewer pipes. However, clearing clogs using hydro jetting methods only takes anywhere from sixty to ninety minutes.
Cleaning your sewer line doesn't have to be so complicated. If you have an hour or two, you have time for a comprehensive drain cleaning.
How long does Hydro Jetting keep my drain and sewer lines clean?
What's so great about hydro jetting is that it only takes an hour and a half to execute but can last for years to come! Remember, it clears clogs, grease, tree roots, and anything else lingering in your pipelines.
Shooting high-pressure water down your sewer line eliminates any clog-causing elements. It can save you from chronic clogs and constantly snaking your drain line.
Is Hydro Jetting Safe?
Yes! It's just high water pressure. However, we did mention that it isn't always safe for damaged pipelines. A corroded pipe can succumb to intense water pressure.
You may have more to worry about than tree roots and clogs in your sewer line. Still, it's hard for some of us to gauge whether our sewage pipes are fit to withstand intense water pressure.
That's where a professional plumber comes in handy! They won't only clear clogs, but an expert can tell you more about the condition of your drain lines.
The Importance of Routine Drain Cleaning
Water jetting works well, but it is still a means to an end. It's only partially preventive. There's more you should do to prevent sediment build-up, even without the use of professional plumbing equipment.
Water jetting is effective, but regularly snaking your drain line prevents clog-causing elements from hindering water flow in your drain line. Additionally, observing plumbing etiquette saves you from either jetting or snaking a pipe.
Clog-Causing Habits
Avoid these common clog-causing habits unless you are prepared to use an auger and yank on its crank handle until your arm falls off.
Wearing loose accessories in the shower or bathtub.
Flushing tissue paper, fabric, small particles, and hair down the toilet.
Using harsh drain cleaning chemicals frequently.
Neglecting professional plumbing maintenance services.
Snaking with sharp tools and scratching pipe walls.
If you are guilty of one or more of these habits, you may need professional plumbing services as soon as possible. Remember, plumbing concerns are some of the most costly and bothersome home repairs.
Don't wait for simple clogs to domino into worse problems. Call a plumber you can trust at first sight of backflow and leaks.
Are You Looking for Reliable Plumbers in Seattle, Washington?
Most plumbers can handle routine snaking. However, not every plumber is equipped with the tools and know-how to facilitate water jet drain cleaning successfully.
Fox Plumbing & Heating provides various drain cleaning methods that can rid your pipes of any clogs—trust Seattle's best plumbers with snaking or jetting your drain lines.
Get in touch with our professionals if you want to know more about how hydro jetting works against other methods.
Call the Fox Plumbing & Heating team at (206) 654-4986