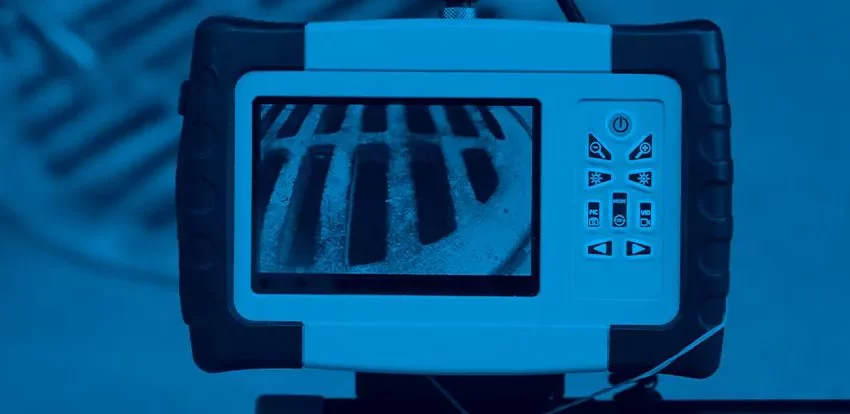 What is Hydro Jetting?
Experiencing a drain clog is inconvenient and messy, and when it happens, it's hard to continue doing tasks at home like cooking and cleaning. Sometimes, the issue can be solved with store-bought drain cleaners or drain snakes, but over time, you'll notice that the drain gets clogged more and more often.
When your backups, clogs, and slow drains become a recurring problem in your home, it's time to look into more effective and long-term solutions.
Nowadays, a lot of professional plumbers use hydro jetting as a way to get rid of drain blockages. What exactly is hydro jetting, and when do you need it? How is it any different from other unclogging methods?
Here's everything you need to know about it:
What is Hydro Jetting?
Hydro jetting or high-pressure water jetting is a plumbing technique that involves using high-pressure water to clear out obstructions in drains and sewage lines.
It's a preferred method for clearing out clogged or sluggish pipes since the high pressure of the water cleans pipes very thoroughly.
Unlike other methods that don't completely eliminate obstructions, hydro jetting effectively cleans the whole pipe, leaving no trace of dirt, debris, or other sources of future blockages.
Hydro jetting is fast and efficient and can also be done as a preventative maintenance measure to help prevent any future drainage issues.
How Does Hydro Jetting Work?
When you call a professional company for hydro jetting, their plumbers will first inspect your plumbing system to see if the issues at hand require hydro jetting. Usually, plumbers do this through video inspection.
Plumbers snake a video camera into your pipes to locate the blockages they need to get rid of. They will also use video inspection to assess the state of your pipes and if they can withstand the intense water pressure. For very old, brittle, or broken pipes, your plumber might opt for a less powerful method like drain snaking, or they may suggest you repipe your whole system altogether.
If your plumbing system is suitable for hydro jetting and the blockages have been located, your plumber will decide the best access points to target the clogs. Then, the plumber will insert the jetting hose, connected to a tank of water and a pressurizing device, down an access point.
The plumber will then determine the right amount of pressure to use, which can range anywhere from 4000 psi to 60,000 psi. As the pressurized water clears your system's pipes, the debris and dirt are flushed out safely, and your pipes will now flow like they're brand new.
What Can Hydro Jetting Clean?
Hydro jetting is highly effective at removing a wide range of blockages from plumbing systems. Here are some of the things that hydro jetting can clean:
Grease and fat: It's inevitable for some oil and fat to go down the drain when you cook and wash the dishes, and these can create build-up in your pipes as time goes by. Hydro jetting can remove grease and fat build-up so that your pipes are clean and can flow with no issues.
Food particles: Hydro jetting can remove food deposits that may accumulate and cause blockages. Make sure to dispose of food in the garbage bin instead of the kitchen sink to avoid creating food deposits in your pipes.
Lint and other debris: When your lint trap isn't cleaned regularly, lint, dirt, and other debris can go down the drain whenever you do laundry, which can cause clogs and blockages in your pipes.
Tree roots: There is a possibility that tree roots can infiltrate pipes, causing blockages and extensive damage to your plumbing system. Hydro jetting is strong enough to clear tree roots from your sewer lines.
Mineral deposits: Mineral deposits from water can accumulate in pipes and cause sluggish draining and clogs. Hydro jetting can successfully clear your pipes of any mineral build-up.
Hair clumps: Hydro jetting can effectively remove hair blockages, some of the most common drainage issues.
Paper and hygiene products: Paper towels, toilet paper, facial tissue, and wet wipes are some of the most common hygiene products that can get flushed down toilets and cause pipe blockages. Hydro jetting is intense enough to break down these common blockages.
Silt and other sediments: Hydro jetting can remove sediment and other debris that may accumulate in the pipes and cause blockages and slow water flow.
When Do You Need Hydro Jetting?
Here are some signs that you might need to call a professional plumber to do high-water pressure jetting for you:
A major clog that won't clear
If you're facing a nasty blockage that can't be cleared by a chemical drain cleaner or a drain snake, it's time to consider a more powerful and effective approach.
Frequent clogs
Repeated clogs mean that your piping needs effective cleaning to remove all dirt, grime, grease, and other sources of blockages inside.
Slow drains
It's tempting to put off fixing slow drains, but don't wait until it becomes a more significant issue. When you repeatedly face this problem, it's time to call professionals to do hydro jetting for your plumbing system.
Repeated backups or overflow
If sewage is constantly backing up into your fixtures, like your sink, shower, or toilet, it's a sign that you have a significant blockage that needs to be addressed. You may also experience your fixtures backing up into each other, like water rising in your shower drain every time you flush.
Remember that sewage is a health hazard, so to protect your health, call professionals immediately to do hydro jetting for you.
Presence of sewage smell
If a foul sewage smell is coming from your drains, it can be a sign of build-up inside that can lead to bigger problems if left unchecked.
Noises from pipes
If you hear strange sounds from your pipes, like gurgling, this could indicate a blockage in your pipes. Hydro jetting helps clear the blockage and eliminate these noises.
Benefits of Hydro Jetting
Hydro jetting has many benefits that make it stand out above other drain-clearing methods.
Effective and efficient
Hydro jetting is highly effective. The pressure of the water clears out just about any blockage. It also works faster and more efficiently, so you and your plumber won't have to deal with debris and other unsanitary materials for longer than necessary.
Long-lasting solution
Another benefit of hydro jetting is that it can provide you with long-lasting results.
Other methods of clearing pipes can only provide short-term effects. For instance, some drain-clearing methods push blockages out of the way, but this can make debris accumulate further down the sewage lines.
Meanwhile, drain snaking can break apart or create a hole in blockages, but soon enough, you'll find that hole blocked once again as time goes on.
Commercial drain cleaners can also only partially clear obstructions, which is why it's so easy for blockages to recur once they start happening.
Hydro jetting cleans the pipe's whole diameter up to the pipe walls, removing all build-up and debris. This way, you can enjoy a fast-flowing, clean plumbing system for longer.
Saves you money
Since hydro jetting is highly effective and has long-lasting results, you won't have to suffer recurring clogs, which happens when using other pipe unclogging methods. Thus, you can save money on repeated drain cleaning costs. By keeping your sewage lines clean and maintained, you can also avoid bigger repair costs in the long run.
Easier access to parts of the plumbing system
Hydro jetting can help plumbers clean hard-to-reach areas of your piping system. Other areas that may not be accessible using other methods can be cleaned easily without digging, opening walls, or doing other intrusive procedures.
Environmentally friendly
Hydro jetting only uses water to clean your plumbing system. The process requires no harsh chemicals that can contaminate the soil around your house and water sources near you.
Overall versatility
Hydro jetting can be safely done on a wide variety of pipes, including steel pipes, cast iron pipes, and cement sewer lines. You can also tackle blockages from industrial, commercial, and home plumbing systems.
Additionally, for home plumbing systems, hydro jetting can clear clogs in the main line, kitchen, bathroom, laundry, garbage disposal, and sewer drain.
Schedule Drain Cleaning Services in Seattle
Hydro jetting is a great way to solve your drainage problems. However, it's something best left to professionals. DIY hydro jetting is not recommended since it involves highly pressurized water and advanced equipment. You might inflict damage to yourself and your pipes if you try to do it yourself.
Your best course of action is to call a professional plumbing service to do hydro jetting for you.
If you're experiencing any plumbing issues in Seattle, WA, don't hesitate to schedule a drain cleaning appointment with us.
We at Fox Plumbing and Heating have expert plumbers and state-of-the-art equipment to deal with your plumbing issues quickly and efficiently.
Call (206) 654-4986 now to schedule drain cleaning services for your home. We're available for same-day service!