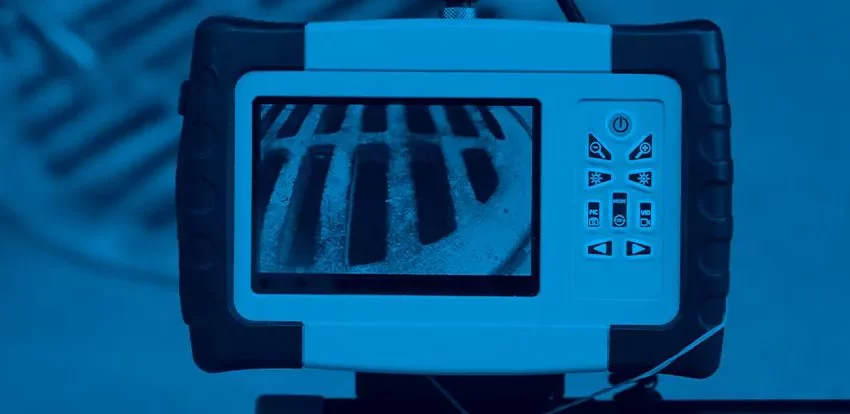 How Long Does Hydro Jetting Last?
Your home's plumbing system is something you rely on every single day. But, as you go about flushing and washing things down the drain, you don't realize that some things can come back to haunt you in the form of clogs. That bacon grease you just poured down the sink a few weeks back? Well, it's hardened now and has formed a big blockage, causing your kitchen sink to back up.
The good news is that hydro jetting is a thing now, and it's becoming more and more preferred by homeowners and plumbers. It's faster, more efficient, and highly effective. Just call a trusted plumbing service, and your drains will be clog-free in no time.
The best part is that hydro jetting is not just a way to break down blockages. It is also an effective and safe way to maintain pipes. When you get hydro jetting done, your lines are cleaned thoroughly, preventing future clogs.
How long do the effects of hydro jetting last? Should you do it only when you encounter a blockage, or should you schedule it regularly?
First, let's learn more about hydro jetting.
Hydro jetting is a plumbing technique that uses high-pressure water to clear clogs and blockages from pipes and drains. Specialized drain cleaning equipment is used to blast high-pressure water into lines to break apart and flush out debris, such as grease, tree roots, minerals, hair, paper hygiene products, and anything that can accumulate over time.
The high-pressure water is powerful enough to clean pipe walls, removing any buildup that may have accumulated over time. The process is considered mostly safe and effective and is often used in commercial and residential plumbing systems.
Here are some benefits that set hydro jetting apart from traditional methods of drain cleaning:
Hydro jetting is highly effective and can prevent future clogs. Other drain cleaning methods can leave some debris, which can build up and cause a blockage again in just a short time. Hydro jetting, on the other hand, clears all obstructions, making your pipes flow like they're brand new. After your pipes are hydro jetted, you can expect them to stay clear longer.
Hydro jetting is non-invasive and less disruptive. The method allows plumbers to reach areas that are inaccessible when using other methods of drain cleaning, so you don't need to dig soil or open walls for access.
Hydro jetting is environmentally friendly. The process doesn't rely on harsh chemicals or solvents to dissolve clogs. Instead, it only uses high-pressure water to break apart and flush out blockages. Thus, there's no chance of chemicals leaking and contaminating the soil and water sources near your home.
Hydro jetting is versatile: Hydro jetting can clean a wide range of plumbing systems, from residential pipes to commercial sewers. It can also be used to clean pipes made from various materials, including PVC, copper, and cast iron.
How Long Does Hydro Jetting Last?
With the efficient and complete cleaning capability of hydro jetting, your pipes can continue flowing freely for several years.
However, there are some factors that can affect the longevity of hydro jetting. For instance, how you use your drains determines how fast clogs can recur in your piping system. Do you cook frequently? Do you pour grease and oil down your drains? How many people live in your home? Certain factors can determine if your drains are more susceptible to clogs occurring and recurring.
Practicing good habits and having your pipes regularly maintained can help prolong the effects of hydro jetting so that you can have functional and healthy pipes for longer.
To ensure that your pipes are clean and clog-free, you can apply some measures such as the following:
Be mindful of what you pour down your drains. Over time, the occasional bit of oil down the drain can become a blockage. Put grease in a container and dispose of it properly instead of pouring it down the sink. Also, avoid letting food particles and other debris go down the drain.
Use drain strainers. The best way to stop your pipes from clogging frequently is to stop buildup from the source. Placing mesh strainers over your drains can help catch hair, food particles, and other debris before they can enter the pipes and cause blockages. Just make sure to clean the strainers regularly, or else the water won't be able to pass through.
Avoid flushing down inappropriate items. Non-dissolving products like wet wipes and paper towels can cause blockages in your pipes that are hard to break down. Other hygiene items like sanitary pads or cotton pads and buds can also create problematic clogs. These items belong in the bin, not the bowl! Be mindful of what you flush down your toilet to make sure that your pipes can be clean for longer.
Install a lint filter. When you wash your clothes, not all debris can be caught in the washing machine's built-in lint trap. A lot of lint, debris, soap residue, and dirt still get washed away directly into your drains, which can lead to clogs. It's recommended to install a fine mesh lint filter that goes at the end of the drain hose. If you can't find one, you can also DIY it and cover the end of the drain hose with a nylon stocking. Just don't forget to clean the filter regularly.
Do weekly maintenance on your drains. You can prevent clogs from happening by doing a simple DIY cleaning procedure every week. Pour half a cup each of baking soda and vinegar down a drain and let sit for an hour or more. Afterward, pour boiling water down the drain to rinse. This easy procedure can help melt down grease and fats in your drain before they start building up.
Schedule regular maintenance: Regular plumbing maintenance, such as drain cleaning and inspection, can help prevent clogs before they happen. A professional plumber in Seattle can identify and fix any potential problems with your plumbing system before they become major issues.
How Often Do You Need Hydro Jetting?
When you have a particularly difficult blockage that can't be cleared by pouring hot water down the drain or using a drain snake, don't hesitate to call a professional plumber for hydro jetting right away. The sooner you address the issue, the better.
For preventative hydro jetting, you can schedule an appointment with a plumber at least once every 1-2 years just to ensure your pipes are clear and flowing smoothly.
You can also watch out for some warning signs that will tell you that it's time to get hydro jetting.
Slow Drains: If you notice that your drains are more sluggish than usual, it may be a sign of an obstruction in your pipes. Hydro jetting can fix this issue and prevent it from occurring again.
Frequent Clogs: Getting frequent clogs means there's a buildup in your pipes that is causing a recurring issue. If you experience frequent clogs that can't be resolved with the usual drain cleaning methods, it's time to get hydro jetting done.
Foul Odors: If you notice foul odors coming from your drains, it may be a sign of buildup or debris in your pipes. When the smell is noticeable, call a plumber to fix the issue before it worsens.
Gurgling Sounds: If you hear noises coming from your drains, it may indicate that there is a blockage in your pipes that is preventing proper flow.
Fruit Flies: Plumbing problems can get nastier than just foul smells and odd noises. If you see fruit flies circling your drains, it can be due to an incoming or existing clog in your piping system.
Backups: If you experience water backing up in your sinks, toilets, or showers, it may be a sign of a serious blockage in your pipes that can be resolved with hydro jetting.
Take note that hydro jetting must be performed by a professional. It is not a DIY project since it requires experience and advanced equipment. Don't endanger your plumbing system by doing it yourself. Instead, call expert plumbers to do it for you!
Get the Best Preventative Plumbing Maintenance in King County
Drain clogs are highly inconvenient and incredibly frustrating, and that's why it's best to avoid them altogether. The best way to do this is to take preventative action. Regular maintenance lets you steer clear of pesky clogs that disrupt your everyday life.
Whether you need a blockage dealt with or you want to have your pipes maintained, call the very best in Seattle to do expert drain cleaning services for you.
We at Fox Plumbing & Heating can perform hydro jetting for both clog removal and maintenance purposes. Rest assured, we will thoroughly inspect your system and provide you with the best options to keep your pipes in tip-top shape.
Call us now at (206) 654-4986 to schedule hydro jetting for your home or business. We also offer same-day service for your immediate plumbing needs!