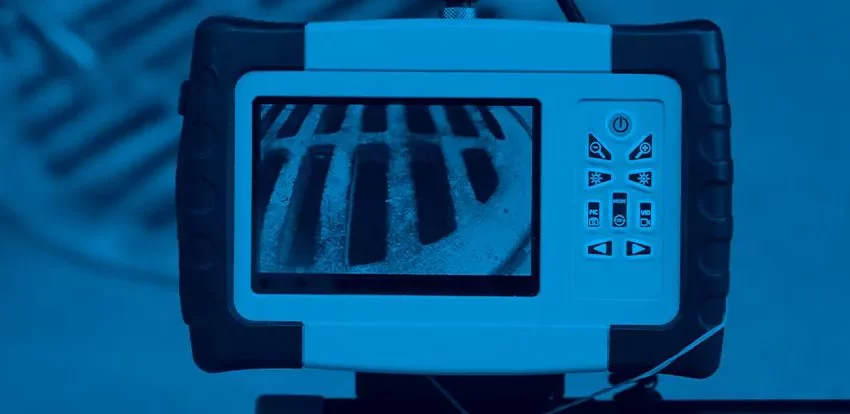 Can Hydro Jetting Damage Pipes?
Hydro Jetting is an ideal method for getting rid of clogs in piping. It's fast and effective, washing away your worries with a burst of high-pressure water.
However, some may wonder if it's completely safe. After all, if the water pressure is strong enough to get rid of blockages, won't it be strong enough to damage pipes too?
Is hydro jetting safe for your pipes? First, let's find out more about hydro jetting.
What is Hydro Jetting?
Hydro jetting is a method used by plumbers to clear obstructions in pipes. It uses advanced equipment that pressurizes water from 4000 up to 60,000 psi.
The high-pressure water can eliminate the most common clogs, including fat and grease deposits, food deposits, sanitary paper products, hair clumps, lint, silt, tree roots, and more.
Hydro jetting is typically recommended as the best solution for repeated clogs. Plumbers also recommend it as preventative maintenance for your plumbing system.
What Sets Hydro Jetting Apart From Other Drain Cleaning Methods?
Other methods for clearing blockages can be slow and less effective. For instance, a drain snake can remove the center of a blockage by creating a hole, but it won't be able to clean the remaining debris on the pipe walls. This remaining debris can accumulate and close up again, making the clog recur after just a few months.
Hydro jetting can clean pipes thoroughly, clearing them of all blockages and debris. With nothing left sticking to the pipe walls, it will take longer for your pipes to accumulate deposits so that you can enjoy free-flowing drains for a year or more.
Meanwhile, using a plunger only pushes blockages further down the sewer line, where they can accumulate once more. Hydro jetting doesn't just push blockages; it breaks them down so that they can flow with the water safely down the sewer lines without causing any future blockages.
Hydro jetting is also recommended more than chemical drain cleaners, which don't ensure excellent or long-lasting results.
Benefits of Hydro Jetting
Effective and thorough cleaning: Hydro jetting provides more effective cleaning. Its innovative cleaning mechanism blasts debris and blockages of any kind, and it cleans the whole circumference of the pipe.
Time and money saving: Hydro jetting cleans pipes faster and more efficiently than other methods. You can also save money in the long run since it cleans so thoroughly that you don't need to spend on plumbing costs brought about by repeated clogs.
Can be used on hard-to-reach pipes: Hydro jetting can access lines that are usually hard to reach. Plumbers no longer have to dig through the soil or create an opening in your walls to access certain pipes.
Environmentally friendly: Hydro jetting only requires high-pressure water to clean pipes. The process requires no harmful chemicals, which can leak and contaminate the surrounding soil and water sources near your home.
Versatility: Hydro jetting can be done on various pipe types and used in different plumbing systems, whether commercial or residential.
Can Hydro Jetting Damage Pipes?
Although hydro jetting is a safe and reliable way to clear blockages in your plumbing system, in some cases, the process can damage pipes. Older and weaker pipes can not only crack or form holes but also burst on the spot upon contact with high-pressure water.
When cleaning your plumbing system, damaging it is the last thing you want. These are some of the things you need to consider before hydro jetting:
Age of pipes
If your house is several decades old and the pipes have never been replaced, your plumbing system might not be compatible with hydro jetting.
Over time, copper and cast iron pipes can corrode, while terracotta or clay pipes can easily crumble. At the same time, polymer pipes like PVC and ABS can also degrade and become brittle as time goes by.
If your home has old pipes prone to breakage, consider getting your plumbing system assessed by a professional. They will tell you if hydro jetting is right for you or if you need an alternative. A plumber might also recommend you repipe your home for your safety and convenience.
The state of your pipes
Even if your home is not yet that old, there is still a chance that your pipes are already not in the best shape. For instance, when exposed to fluctuating temperatures, pipes can turn brittle and burst.
Tree roots can also cause damage by growing through tiny fissures in your pipes. They can grow continuously until the whole pipe circumference is blocked and even continue growing until the pipes burst.
There are also other factors that can erode pipes quickly like minerals in hard water or changes in the conditions of the surrounding soil.
For many different reasons, your plumbing system can be weak, compromised, or damaged, which makes it unfit for hydro jetting. Putting a considerable amount of pressure on vulnerable pipes can create further damage, which can be costly and highly inconvenient.
Thankfully, experienced plumbers will perform a video inspection before hydro jetting to know if your plumbing system can withstand high-pressure water. The video inspection will also reveal if there are any areas in your plumbing system that are broken and need repairing.
Maintaining Your Drains
Your plumbing system is an integral part of your everyday life: You use your home's kitchen, bathroom, and washing areas without a second thought. Because it is so essential to everyday life, your plumbing system should be taken care of and maintained periodically so that it can operate without issues.
Repeated issues like clogs and leaks can strain your pipes, making them weaker and more susceptible to other problems.
How do you keep your plumbing system from becoming weak and compromised? Here are some things you can do to maintain your pipes and drains:
Watch what goes down your drains.
Be mindful of what you allow to go down your drains. For instance, throw crumbs and leftovers in the trash or compost rather than your garbage disposal. Instead of pouring oil and grease down your sink, dispose of them by putting them inside jars or cans and throwing them in the trash.
Avoid letting other debris like hair and lint get into your pipes by using drain screens. These screens catch debris before they go into your plumbing system and form clogs.
You should also be careful of what you flush down the toilet. For example, avoid flushing down huge wads of toilet paper or non-dissolving sanitary items like wet wipes.
Stay away from harsh chemical cleaners.
Harsh chemical drain cleaners are meant to break down clogs but can also break down your pipes. Repeated use of these corrosive cleaners can leave you with weakened pipes.
There are other cleaners in the market now that are safer on your pipes and the environment. For instance, enzymatic or bacterial drain cleaners can break down clogs without harming your pipes.
Clean your drains.
One of the simplest things you can do to maintain your plumbing system is to pour boiling water down your sinks and drains. Doing so can help break down grease, fat deposits, and other potential blockages. Do it at least once a week to help keep your drains flowing smoothly.
You can also do a DIY drain cleaning using baking soda and vinegar. First, pour 1/2 cup of baking soda down a drain, then follow it with 1/2 cup vinegar. Let the two react and sit for 1 hour before rinsing by pouring boiling water down the drain.
Fix minor issues immediately.
If you encounter minor plumbing issues like a slow-flowing drain or a small leak, don't wait until it worsens. Instead, address the problems immediately to keep your plumbing system in good condition.
You should also be on the lookout for signs of leaks. Leaks might not be visible outright and will manifest in other ways like a higher water bill, discoloration and wetness on your walls, bubbling wall paint with water inside, the presence of mold and mildew, and a musty smell. Watch out for these warning signs, and call a plumber immediately if you strongly suspect a leak.
Have your sewer lines maintained.
Call a trusted plumber every one to two years to do comprehensive maintenance of your pipes and sewer lines. It's essential to take preventative steps to avoid recurring plumbing issues that can become something worse as time goes by.
Get Your Plumbing System Assessed by Experts in King County
Can your pipes withstand hydro jetting? Is it the right method for your plumbing issues? Call expert plumbers in Seattle now to find out.
Hydro jetting is not a process that you can DIY. If not done correctly, it can damage old or weak pipes, which can become a messy and costly problem.
Our professionals at Fox Plumbing & Heating will thoroughly inspect your pipes before doing high-pressure water jetting, ensuring they can perform the job without harming your plumbing system.
Call us at (206) 654-4986 now. We offer same-day service for your immediate drain cleaning needs!