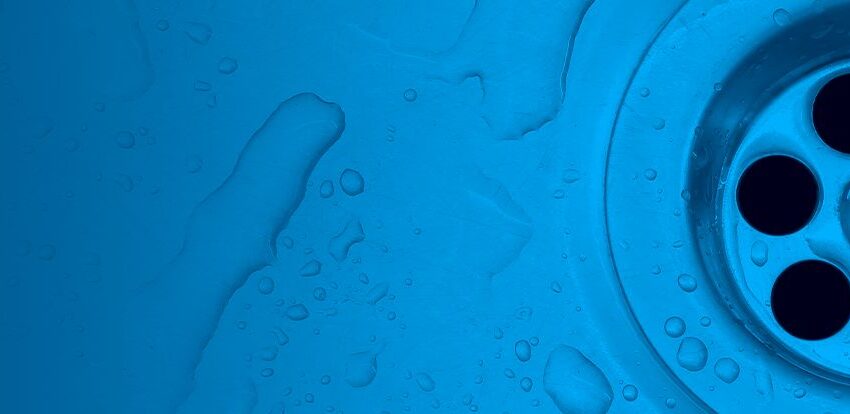 Does Vinegar Unclog Drains?
Tired of dealing with a slow-moving drain?
A clogged drain can be frustrating and unsanitary. It can leave behind unpleasant odors and potential health hazards.
While a chemical drain cleaner might be an easy solution to a clogged drain, these products can be harsh and damaging to your plumbing system.
Baking soda and vinegar are two popular drain cleaning agents. They're great alternatives to harsh commercial cleaners.
But before you reach for that bottle of vinegar, it's important to understand how it works and when it's best to use it.
In this article, we'll take a closer look at vinegar as a drain-cleaning agent and explore alternative natural solutions to help you keep your drains flowing smoothly.
The Science of Vinegar
Vinegar is a versatile household product with many uses, including uses as a natural cleaner and a condiment in cooking.
The active ingredient in vinegar is acetic acid, a weak organic acid with a pH of approximately 2.5 to 3.5.
The acidic nature of vinegar makes it an effective cleaning agent, particularly for dissolving mineral deposits and breaking down organic matter like grease, hair, and soap scum.
Acetic acid is produced by the fermentation of ethanol, which is found in alcoholic beverages like wine and beer.
The concentration of acetic acid in vinegar can vary depending on the type of vinegar and the fermentation process used.
For example, distilled white vinegar typically has an acetic acid concentration of 5%, while apple cider vinegar may have a slightly lower concentration.
Some types of vinegar, such as balsamic vinegar, may also contain other acids and sugars that contribute to their unique flavor profiles.
What Causes a Clogged Drain?
Clogged drains can be caused by various things. Some of the most common culprits include:
Soap Scum
Soap and other cleaning products can leave a residue in pipes that can accumulate over time and cause clogs. This is especially common in bathroom sinks, showers, and tubs.
Hair
When hair is washed down the bathroom sink or drain, it can get caught in the p-trap or other parts of the plumbing system.
Over time, this buildup of hair can create a blockage that prevents water from flowing through.
Hair clogs can be particularly common in showers and bathroom sinks, where hair is frequently washed down the drain.
Long hair can be more prone to creating clogs, as it can get tangled and accumulate more easily in the drain.
Mineral Buildup
Hard water can cause mineral deposits to develop on pipes. This can eventually lead to a drain clog down the line.
Grease and Oil
Cooking oils and grease can solidify in pipes and create a buildup that can cause clogs. This is especially common in kitchen sinks and drains.
Food Particles
When food scraps and debris are washed down the sink, they can get stuck in the p-trap, which is the curved section of pipe located underneath the sink.
Over time, this buildup of food particles can create a blockage that prevents water from flowing through.
Some foods like pasta and rice can expand when they come into contact with water.
When these foods are washed down the sink, they can expand in the pipes and create a blockage.
Another way that food particles can cause drain clogs is by accumulating in the garbage disposal.
Garbage disposals are designed to grind up food scraps and debris, but some foods like potato peels, coffee grounds, and eggshells can be particularly difficult to break down.
When these items are put down the garbage disposal, they can accumulate and create a blockage that prevents water from flowing through.
Aging Pipes
Over time, pipes can become corroded, damaged, or worn, which can create rough surfaces that can trap debris and cause clogs.
Regular maintenance and inspections can help identify potential issues before they become major problems.
Vinegar and Baking Soda: Is It Effective?
If you're wondering whether vinegar and baking soda are effective at unclogging drains compared to a commercial drain cleaner, the answer is yes – for minor clogs.
While vinegar on its own is not as effective, the addition of baking soda can enhance its cleaning power.
When vinegar and baking soda are combined, they create a fizzy chemical reaction that can help break down organic matter like hair, grease, and soap scum.
However, if you're dealing with more severe clogs or blockages caused by foreign objects like toys or dental floss, it's best to consult a professional plumber.
So, when is the best time to use vinegar and baking soda?
When to Use a Vinegar Drain Cleaner
Vinegar and baking soda can be used to clean a drain as a preventative measure or for minor clogs that aren't causing backups or slow drainage.
Here's how to clean clogged drains with vinegar and baking soda:
Step 1: Pour boiling water down the drain to help loosen any build-up.
Step 2: After you've poured enough boiling water down the drain, pour about half a cup of baking soda in next.
Step 3: Mix one cup of hot water with one cup of vinegar in a small container.
Step 4: Pour the vinegar solution down the drain. This will create a fizzy chemical reaction that can help break down organic matter like hair, grease, and soap scum.
Let the mixture sit for about 10 to 15 minutes. Flush the drain with more hot water until the water starts flowing freely,
Note: It's important to remember that vinegar and baking soda should not be combined with chemical drain cleaners, as this can create dangerous chemical reactions.
It's also worth noting that while vinegar and baking soda can be effective for some types of clogs, they may not work for all types of blockages.
If you're experiencing persistent drain issues or severe clogs, it's best to consult a professional plumber for assistance.
They can assess the situation and recommend the best course of action to clear the clog and prevent further damage to your plumbing system.
Alternative Drain Cleaning Methods
Besides baking soda and vinegar, there are other ways you can remedy clogged drains.
Consider the following alternative drain cleaning methods:
Mechanical Drain Cleaning Methods
Drain Snake
This is a flexible tool that can be inserted into a drain to physically break up and remove clogs.
It works by either pushing the clog through or pulling it out of the pipe.
High-Pressure Water Jetting
This method uses high-pressure water to blast away buildup and clear out stubborn clogs.
It is highly effective for removing mineral buildup, grease, and other debris from pipes.
Wet/Dry Vacuum
A wet/dry vacuum can be an effective way to unclog a clogged drain by using suction to remove blockages and debris from the pipes.
This method is particularly effective for removing larger objects like toys or pieces of food that may be causing a blockage.
Chemical Drain Cleaning Methods
Salt and Baking Soda
A mixture of salt and baking soda can help break down grease and dissolve minor clogs.
Caustic Soda
Caustic soda is a chemical cleaner that can dissolve grease and organic matter.
It should be used with caution as it can be dangerous if not handled properly.
Hydrogen Peroxide and Baking Soda
This combination can create a foaming reaction that can help break down and dissolve minor clogs.
Enzyme Cleaners
This biodegradable drain cleaner uses natural enzymes to break down and digest organic matter, making them a safe and effective solution for minor clogs.
Natural Drain Cleaning Methods
Hot Water
Hot water can be effective for unclogging drains.
Hot water melts and flushes away buildup that may be causing blockages in your kitchen drain, bathroom drain, or outdoor plumbing.
When hot water is poured down a drain, it can help to soften and break down materials like grease, scum, and hair that may be sticking to the inside of the pipe.
Professional Drain Cleaning Services
While natural remedies like vinegar and baking soda can be effective for minor clogs, sometimes it's best to leave drain cleaning to the professionals.
When you use natural remedies like vinegar and baking soda, it's possible to clear a clog temporarily but not address the underlying issue.
Professional drain cleaners can identify the root cause of the clog and take steps to prevent it from happening again, resulting in longer-lasting results.
These professionals have the equipment and expertise needed to clear even the toughest clogs.
They use specialized tools to break up and remove blockages, ensuring that your drains are fully cleared.
Using chemical drain cleaners can damage your pipes, and improper use of plumbing tools can cause damage as well.
Professional drain cleaning services can reduce the risk of damage to your plumbing system, keeping your drains flowing freely.
Choose Fox Plumbing and Heating for Your Drain Cleaning Needs
If you're looking for professional drain cleaning services, look no further than Fox Plumbing and Heating.
With decades' worth of experience serving the Seattle and King County area, we have built a reputation for providing high-quality plumbing services at competitive prices.
Our technicians are fully licensed and insured, with the knowledge and experience needed to tackle even the most challenging drain cleaning jobs.
They use the latest equipment and techniques to clear clogs and prevent future issues.
Don't let a clogged drain get in your way—contact (206) 654-4986 to book an appointment today!