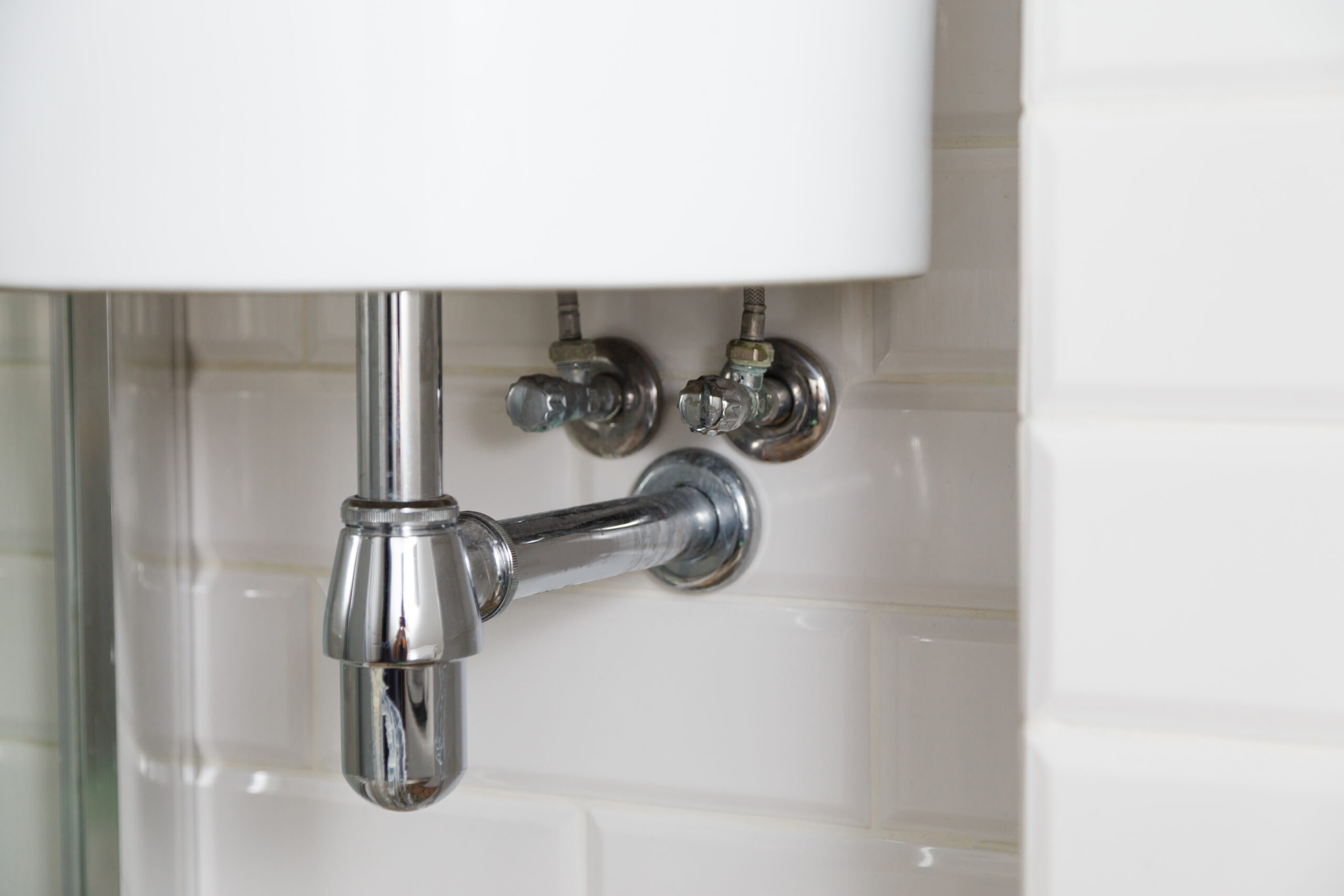 Are smelly drains hazardous?
It can hit you out of nowhere. One day, you pass by a sink in your home and take a whiff of something unpleasant. Ugh! What's that smell coming from my drain? It's unmistakable. It's disgusting, and it can downright ruin your day.
Every day, we wash down dirt, debris, grease, and waste down our plumbing systems. So it's no surprise that once in a while, a stench can come up from under the drains and cause a rather gross and uncomfortable problem.
Although it's a common issue, sometimes, the odor can be so intense that it makes you ask: Is the smell coming from my drain dangerous?
In some cases, it can be.
Don't panic just yet. It's best to figure out why your plumbing system is causing a stink in the first place.
Common reasons behind smelly drains
There can be many reasons behind a drain that's emitting bad odors. Some issues can be solved easily, but some need to be seen and fixed by plumbing experts. If a drain in your home has become quite smelly, here are some possible causes behind it:
Dirty garbage disposal
If your kitchen sink is starting to smell bad, the reason can be a dirty garbage disposal. Food can get stuck in the blades and rot, creating a foul smell.
To prevent this from happening, thoroughly clean your garbage disposal after every use. Make sure to run enough water each time you put food down the disposal, and avoid putting a large amount of food down the disposal in one go.
You can also cut citrus like oranges and lemons into small pieces and put them down the disposal. The citrus juices will help kill bacteria and release a pleasant smell to counter the odor.
Debris Buildup
It can't be avoided. As you use your drains daily, all sorts of debris can go down the pipes and eventually accumulate. Hair, food, grease, soap scum, and more can build up in your drain trap or further down the drain pipes. This organic debris eventually decays, creating odor-causing bacteria.
If left unchecked, debris can accumulate enough to create a troublesome clog. To prevent not just odors but also any future blockages, you can do a weekly DIY drain cleaning.
Pour equal parts baking soda and vinegar down your drains. Let the two react and sit for around an hour or more, depending on how much you use your drain. Finally, pour boiling water down the drain to rinse.
This cleaning procedure can clean up debris and help a sluggish drain flow faster. If you're consistent, this technique can make your drains run smoothly for a long time.
Broken sewer pipes/lines
Broken pipes can lead to smelly drains in several ways. First, broken or cracked pipes allow sewer gas, which has an unpleasant odor, to escape and enter your home.
Broken pipes can also lead to leaks, making wastewater build up in certain parts of your plumbing system. This wastewater can become a breeding ground for bacteria and mold, creating a foul odor.
Clogged or damaged vent
Drain vents regulate the air pressure in your plumbing system. Drain vents release negative pressure so that wastewater can flow freely within your plumbing system.
Drain vents also help release sewer gasses within your pipes so they won't enter your home and contaminate the air you breathe.
If the vent is blocked, broken, or compromised, this can create complications in your plumbing system, leading to smelly drains.
Vent pipe outlets are usually found on the roof. If your pipes begin emitting a foul odor but can't figure out why, try checking out the vents and remove any obstructions.
Issues with the P-trap
The P-trap is an essential part of every plumbing system. Ideally, every drain in your house should have a P-trap installed underneath.
It's a curved pipe shaped like the letter P, and its purpose is to create a water seal that prevents sewer gasses from traveling up the pipe and into your home.
If there are issues with your drain's P-trap, it can cause a foul and potentially dangerous smell. Here are some of the most common P-trap problems that can happen:
The water in your P-trap has dried up: If a particular drain hasn't been used in a long time, there's a chance that the water inside the trap has completely evaporated, breaking the important water seal that keeps sewer gasses out.
The water in your P-trap is leaking: Look for signs of leaks near your drains. Check under the sink or your walls for stains or wet spots. Your P-trap might be damaged and leaking water out, allowing sewer gas to rise into your home.
Your drains have no P-traps: Older homes or homes with incorrectly installed plumbing systems may not have P-traps at all, allowing sewer gasses to enter your home.
Your P-traps are incorrectly installed: Any error in installation, like loose or faulty connections, can lead to a smelly drain.
Are smelly drains hazardous?
Most of the time, smelly drains aren't that dangerous. In rare cases, odors stemming from clogs or accumulation of debris can expose you to illness due to bacteria. However, it's easy to avoid such dangers by regularly cleaning your drains. You can also avoid contact with sewage by wearing protective gear when cleaning up a stinky or clogged drain.
Even though smelly drains are mostly harmless, there are some instances when they can be hazardous to your home and health.
A smelly drain brought about by sewer gas can be dangerous. Sewer gas is a mixture of various toxic and non-toxic gasses created from the decay of organic waste matter. Common components of sewer gas are as follows:
Hydrogen Sulfide
Ammonia
Methane
Carbon Dioxide
Sulfur Dioxide
Nitrogen Oxide
These gasses, especially hydrogen sulfide, ammonia, and methane, can cause health problems and be fatal when inhaled in large concentrations. Hydrogen sulfide and methane are also highly flammable and can cause an explosion under the right circumstances.
How to know if you're dealing with sewer gas
How do you know if the smell coming from your drains is caused by sewer gas? First, pay attention to the odor itself. Sewer gas has a distinct smell, very similar to rotten eggs or sulfur. This smell is brought about by hydrogen sulfide.
Exposure to higher concentrations of sewer gas can cause some serious health risks. Be on the lookout for the following symptoms:
Dizziness
Drowsiness
Nausea
Respiratory issues
Eye and throat irritation
Nervousness
Fainting
If the smell coming from your drains is sulfuric and if you or any inhabitants of your home experience the symptoms above, it's best to take immediate action to avoid further exposure to harmful gasses.
What to do if you suspect a sewer gas leak?
If you suspect a sewer gas leak in your home, the first thing to do is to try and locate where it's coming from. Check your drains, especially lesser-used ones like a basement floor drain.
Once you have located the most probable source of the leak, make sure to properly ventilate the area by opening any windows and doors. It's also best to turn off any ignition sources in the area, including electrical switches, appliances, and open flames.
If the smell is too overwhelming or if you feel any symptoms of sewer gas poisoning, leave the area immediately. If symptoms don't subside, seek medical attention right away, then schedule emergency plumbing services.
If the smell isn't too extreme, there might be a chance for you to stop the problem. For instance, if the odor is coming from an unused floor drain, you can simply pour water to fill up the P-trap and stop the gasses from coming up. You can also check your plumbing vents to see if there is a blockage that you can remove yourself.
The best course of action is still to call plumbing experts. Call a professional plumber in King County to report the problem and get immediate assistance. Licensed plumbers will thoroughly inspect your plumbing system to look for the source of the leak.
Once the source of the leak has been identified, the plumber will make the necessary repairs, which may involve replacing broken or damaged pipes, sealing leaks, or repairing faulty plumbing fixtures.
Plumbers will do everything to ensure that your system works correctly and that you and your family are safe from any health risks.
Get expert plumbing services in King County
Are you dealing with a smelly drain? If you suspect that the problem is caused by a sewer gas leak, don't delay! Addressing sewer gas leaks immediately is important, as they can pose health risks and indicate bigger problems within your plumbing system.
Call experts near you to get an assessment right away. We at Fox Plumbing and Heating offer only the best water line repair and replacement in Seattle, WA. If you're dealing with a damaged P-trap or cracked water lines, our plumbers will fix the issue before it becomes a major problem.
Call us now at (206) 654-4986 to get your plumbing system assessed for repairs or replacement. We offer 24/7 emergency services, so we can come to you whenever you need us.