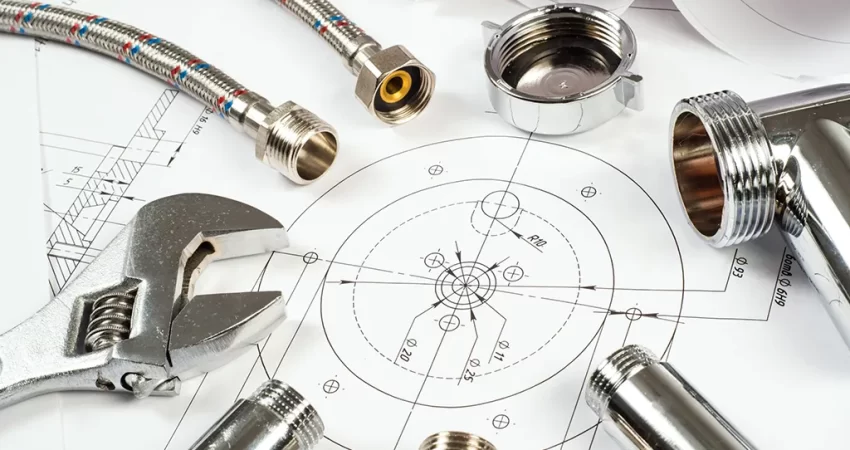 What Causes a Faucet to Leak?
A leaky faucet making you sleep with one eye open tonight… and every night since it started?
Faucet leaks commonly occur in homes with poorly maintained plumbing systems. If the faucet spout is consistently dripping even hours after turning its handle off, there's something amiss with your plumbing.
Quick Answer:
Leaky faucets may be attributed to the following:
Corrosion or wear and tear in your pipelines.
Poorly installed or maintained plumbing.
Mineral deposits and cracks in your drain lines.
Once you notice a leaking faucet, you better start reaching for any remedies to ensure this month's water bill does not skyrocket!
Here's everything you need to know about your leaking faucet.
What Causes a Leaky Faucet?
There are many causes behind a leaky faucet. It would be best to dissect each possibility to discern what to do next and how to prevent future leaks. As mentioned above, leaky faucets are due to installation, maintenance, and clogs. However, some causes are easier to fix than others.
A crack in the foundation may warrant costly repairs, making routine maintenance of utmost importance. Keeping a close eye on each of your plumbing fixtures can prolong the lifespan of your installations and prevent an abundance of water waste.
Poor Plumbing Installation
It's highly advisable to lay it down right from the beginning to prevent problems later. However, only some contractors are honest or trustworthy. What makes it worse is you may only find out when it's too late or through your problematic dripping faucet.
Unreliable installations are some of the leading causes of chronic plumbing issues. Here's why:
Mismatched Components
Contractors hire plumbers or handypersons to handle most of your plumbing. While they get to building and piping, budget cuts are made as they go. Often, homes are affected by these budget cuts due to poor planning and inefficient execution. Mismatched pipelines may eventually misalign, alter water pressure, or divert water supply.
Inferior Quality Materials
The first set of pipes, screws, and valves may be more expensive than the ones that followed, which causes misalignment and dysfunction. When rubber washers do not fit the faucet's entire cylinder, waste and supply water flow freely between gaps, causing faucet leaks.
Rushed Installation
Installing plumbing requires meticulous attention. Each component of your plumbing setup can impact the entire system, down to every last faucet handle screw. Contractors rushing the process may compromise the structural integrity of your plumbing.
Amateur Techniques
Ensure your contractors hire renowned plumbers for speedy assistance. These experts may execute cost-efficient techniques to save you some resources while still providing your new home with reliable fixtures. They may come with higher costs, but opting for reliable experts is more prudent in the long run.
Negligent Maintenance
Your sink faucet leaking, rocking off its base, or withholding water supply indicates internal issues. Faulty installations are problematic, but they are not the sole reason behind your leaky faucet.
Corrosion
All of your fixtures are at risk of various elements. Over time, even the most reliable installations succumb to wear and tear. Nothing is immune without routine inspection and thorough maintenance.
If you observe stainless steel, you will notice stains, rust, and corrosion without regular cleaning. Anything left untreated, deprived of the care it needs, will disintegrate.
Valve Seat | Washer
The shut-off and water supply valves that regulate water flow are located around your pipelines. Their corresponding cartridges are found within the valve seat. If the faucet cartridge is compromised or corroded, valves cannot regulate the water supply according to your demands. Without water-tight seals in your valve seat, shut-off valves may not be able to close off your supply entirely, leading to an endlessly dripping faucet.
A seat washer presses the cartridge straight up against the valve seat and pipe walls. The seat washer ensures the entire cartridge is tightly sealed against pipe bearings, preventing cracks and gaps. A corroded metal or rubber washer will succumb to pressure and misalign cartridges.
O-Rings
Near the valve seat and washer are the o-rings. An o-ring sits in the valve stem, managing various flow rates. A new o-ring can effectively seal water and airflow from seeping in and out of the valve stem. However, accumulated debris can damage o-rings, cause faucet drips, and clog the supply line, impacting the rest of your drain line.
Clogs
The entire plumbing system is a circular cycle and not a linear one. Clogs don't just come from accumulated debris in your drains, they can stem from a mineral buildup in your water supply. Additionally, clogs don't just inhibit water waste. They can cause your supply to run against your wishes, A.K.A., turning your faucet handle off. Due to various particle buildup, a clog in your valve stem causes dripping water due to corroded o-rings.
Sink Drain
Particle pollution down your bathroom or kitchen sink drain can impact drain lines. While drains are separated from supply lines, they flow through adjacent pipes. An old cartridge, deeper into your pipelines, that's impacted by debris and buildup allows separate water flows to mingle.
If your drain is clogged and polluted water comes from your dripping faucet, a faucet cartridge located past your valve stem is compromised.
Water Supply Issues
Suppose your water supply contains too many mineral deposits (A.K.A., hard water) and calcium buildup around different components. Calcium hardens around steel, clay, plastic, and more. If you have seen a packing nut with cloudy contamination surrounding it, the nut has most likely been saturated in calcium and other mineral deposits.
Mineral Deposits
Mineral deposits are not harmful to your health. However, they are hazardous to your washers and mounting screws. While you can clean accessible fixtures, like the faucet or decorative caps, minerals can saturate and corrode internal elements. You can clean them with a little white vinegar solution, but they will reoccur without proper interference. Remedies such as water softeners prevent your water supply's mineral content from negatively affecting your fixtures.
High Water Pressure
Water pressure is another thing homeowners should look out for; too strong, and it can burst corroded pipes and other compromised components. You can seal off the supply by turning it down. However, if corrosion is already present in your systems, water pressure will blow through your pipelines and other linked mechanisms much faster.
Hot Water: Faucet Leak
Unfortunately, if a faucet cartridge is compromised, it may impact all lines linked to your water outlets. An under-sink water heater may be linked to your bathroom or kitchen faucet. If the pressure is too high or enough buildup clogs its flow, a line may burst and cut off your hot water supply.
Bathtub Faucet Handle Is Too Hot
However, if the faucet handle is hot to the touch, there may be a surplus of high-temperature water. While pressure directly impacts your flow rate, the temperature can equally affect your faucets.
Is It Coming From Your Water Heater?
Your faucet may not cause water leaks, but the source may be from other and more expensive fixtures to which they are linked. Water heater repairs are costlier than remedying your kitchen faucet dripping water. It is best to get any leaky faucet inspected by professionals to get to the source.
Should I Be Worried?
For starters, you may throw a decorative cap on the spout to prevent your leaking faucet from keeping you up at night. However, the endless dripping water will irk you until you fix it permanently.
You can fix a leaky faucet, but the real question is can you find what needs fixing?
Newer faucets are more sophisticated. The good news is they are less prone to damage. However, the bad news is they are more complex, maybe too sophisticated for us non-professionals to remedy on our own. You can run to the local hardware store and find the exact replacement for different components. Still, without the necessary expertise, you may never see the exact source of your leaking faucet.
Hire professional leak detection services if you aren't familiar with your new faucet, whether you have a two-handle cartridge faucet, ceramic disk faucet, compression faucet, or ball faucet. All these types of faucets have differences in their faucet handle, faucet cam washer, and retaining clip, requiring varying faucet replacement parts. No, they are not always interchangeable.
Instead of conducting Fix It Felix repairs, instead, we suggest you conduct simple remedies such as the following:
Dripping Faucet
You can pry the decorative cap (escutcheon cap for ceramic disk faucets) off your faucet with adjustable pliers (or needle nose pliers). Submerge the cap into white vinegar for fifteen minutes to remove any buildup, and wipe it clean before placing it back on the spout. However, if your compression faucets or cartridge faucets continue leaking, you will need a more permanent solution than things you can buy from the hardware store.
Loose Faucet Handles
Depending on your faucet handle (cartridge faucet/compression faucet), you can fix a leaky faucet by tightening its handles. A little plumbers grease can loosen faucets too tightly wound and tighten the grasp of faucets around the stem with a crescent wrench. Some faucets require an Allen wrench alternative, but do you really want to spend more time figuring it all out yourself?
Preventive Maintenance and Plumbing Repairs
Preventive maintenance, such as routine drain cleaning, can protect you against bothersome and chronic problems, warranting costly repairs. However, if you wait too long, your plumbing fixtures may already require reliable faucet repair.
Fox Plumbing & Heating
Our highly-trained experts are at your service. If you need professional plumbers to help you fix a leaky faucet in Washington, call Fox Plumbing & Heating!
We will do it all, from inspection to comprehensive repairs and treatments. We offer our clients inspection, cleaning, tune-ups, piping, and repiping with the most cost-effective techniques.
Need help fixing a leaky faucet? Call US NOW AT (206) 309-4240