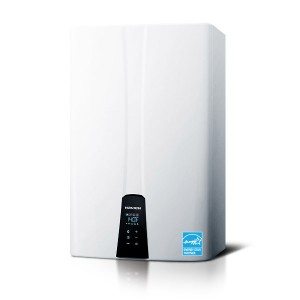 Should Your Home Go Tankless?
While tank-based heaters are still the primary commercial installations, tankless water heaters have become more common in America. More households in the United States have tankless water heaters than those with conventional ones.
These developments in HVAC systems may get you thinking, is it time for your home to switch to a tankless water heater?
Here you will find the good and bad qualities of tankless water heaters. It's still up to you to decide what's best for your home.
However, in this article, you might find a few factors worth considering before deciding.
What are Tankless Water Heaters?
Before diving deeper, let's begin with what these installations are exactly.
Tankless water heaters are smaller HVAC systems that alter water temperatures. They are typically installed in bathrooms, but you may see them in your kitchen or laundry room.
A tankless water heater may be small with pipe connections and various adjustment components.
You may see different knobs, levers, buttons, and switches surrounded by numbers on the unit. You can adjust these controls to shift temperatures, pressure, and timing.
These regulators can automate tankless water heaters to fit your desired water temperature and pressure. You can even set timers to switch systems off after a certain period automatically.
They are more innovative than conventional water heaters, but their automation is one of many things that make a difference.
How Are Tankless Units Different From Storage Tank Water Heaters?
A tank-based water heater is attached to a storage component. Some tanks are larger than others, but the average residential tank-type heater is the size of a fifty to eighty-gallon drum.
Tank-style water heaters generate hot water and store it for later use. Like their more modern counterpart, tank-style water heaters come in gas and electric models.
Conventional water heaters make sufficient installations, but they can be inefficient. More on that later, but you may already know about standby heat loss.
Now, let's talk about those innovative tankless installations.
The tankless water heater difference
A tankless water heater isn't totally tankless. While tankless water heaters take up less room than storage tank water heaters, they do have depository components.
A tankless water heater is around the size of your average carry-on luggage. It can hold gallons of water at a time while it prepares more on demand.
Tankless systems are also known as on-demand type water heaters, producing hot water as needed. You won't have to worry much about heat loss, considering the hot water you get from on-demand water heaters is fresh.
Should I Get a Tankless Water Heater?
Tankless water heaters make great heating installations. They are space-saving and energy-efficient.
While tankless heaters are innovative and arguably "better" on paper, are they really worth their higher initial cost?
If you live in more compact spaces or struggle to pay monthly bills due to inefficient water heaters, consider shifting to these tankless alternatives.
What are the Benefits of Having a Tankless Water Heater?
A tankless hot water heater provides more energy-efficient heating. This may already be the most beneficial quality tankless water heaters have against conventional water heaters.
However, how much hot water does your home need, and how often do you need it? Below, you will find different comparisons and how they fit into the criteria.
Tankless Water Heaters: Pros for your home
Efficiency
Storage tank water heaters hold high volumes of water while managing temperatures and pressures. That's not exactly a recipe for efficiency.
A tankless water heater is considerably more efficient than a storage-tank water heater. When it comes to HVAC systems, we don't throw the words energy-efficient around lightly.
In discussing energy efficiency, don't expect to see it right away. You may still be hung up on the unit prices to notice any cost savings.
You may struggle to see how much energy savings you really get when you compare it to how much you initially spent on the unit. Over time, the few dollars you save with tankless water heaters will add up to a considerable sum.
You won't only save money on utility bills or energy costs. You will also save money on maintenance and repairs.
Remember, tankless water heaters are more innovative than your old storage tank water heaters. Without a tank, there are also fewer components to maintain or space for debris to build up.
Your tankless water heater will most likely have self-regulating systems that help clean or prevent sediment buildup. Your energy-efficient tankless water heater will deliver hot water and maintain internal systems using less electricity.
However, for extra precaution, we suggest you still maintain routine upkeep to ensure your tankless water heater is functioning properly.
Sustainability
Traditional water heaters sometimes use natural gas through gas lines to power their burners. Some traditional water heaters heat water using coal, wood, or oil.
Storage tank models typically use gas lines to produce heated water. While your home may have a reliable supply of hot water, the toxic carbon emissions from those water heaters aren't good for your health or the environment.
There are more electric models producing a supply of hot water. However, they may generate higher energy costs. Instant hot water isn't cheap!
That's where tankless water heaters save the day.
Tankless water heaters using less electricity are not only efficient on your wallet. The energy your tankless water heater helps keep your purse and the environment intact.
Electric tankless water heaters are some of the most energy-efficient devices used for heating water. A tankless heater provides an instant hot water supply at lower operating costs with fewer toxic emissions.
Tankless Water Heaters: Cons for your home
Upfront Costs
Switching to tankless water heaters sounds like a no-brainer. However, it's not all energy-efficient and sustainable.
Some drawbacks need your consideration, such as higher upfront costs. Its higher initial cost may be intimidating.
Traditional water heaters are certainly more affordable. A natural gas water heater may have a lower initial cost, but operation and installation costs can easily negate that.
Possible Delays in Heating Water
A tankless water heater doesn't have a storage tank. They do not have an endless supply of hot water. On-demand water heaters heat water as needed.
Heating elements may only heat enough supply of cold water at a time. You may have to wait for a few moments before the tankless water heater reaches your desired water temperature.
Storage tank water heaters have a supply to draw hot water from but may sometimes deliver lukewarm water due to heat loss.
Tankless water heaters heat water for immediate delivery, and their output may be closer to your desired temperature than that coming from a storage tank.
Delays only take a few seconds or a minute at most. The wrong-size tankless water heater may take longer than a few minutes, then again, so will undersized storage tank water heaters.
Are There Different Kinds of Tankless Hot Water Heaters?
If you are considering making the shift, consider the size and type that fits your needs best.
What type of hot water heater do you have at home? Is it a high-volume tank?
If you have multiple outlets that require a constant flow of hot water, you need a larger capacity or numerous tankless units. One tankless unit accommodating multiple showers may take longer to deliver hot water or succumb to their high demands.
Some homes have a tankless water heater installation in each bathroom. Some have one tankless water heater catering to two bathrooms.
However, depending on the tankless heaters you have and the amount of your home's demand, one unit may be enough. Electric models make efficient tankless heaters.
Yes, there is a natural gas tankless heater. A tankless water heater tapping into natural gas lines for utility isn't inefficient. Actually, it's more efficient than an electric storage tank water heater.
These tankless water heater models are still smaller with more efficient systems. Its burners are smaller and don't require intermittent burning to sustain temperatures.
You will still use up less gas and pay reduced utility bills compared to electric storage tank water heaters. There are tankless electric alternatives if you want to do away with gas entirely.
Are Electric Tankless Water Heaters Better Than Gas Units?
Tank-style water heaters come with various options. Tankless heaters may provide hot water using natural resources and electricity.
Water heaters need electricity to function, but others may need other resources to power their heating elements. An entirely electric tankless water heater only requires a power source, heating water through electric coils.
Electric tankless heaters are similar to other tankless water heaters but require less input than most. Fewer attachments and components may lessen the amount of energy needed to deliver hot water.
You may also count on decreased installation costs for electric tankless water heaters. A tankless heater without utility connections costs less to integrate into your home.
Cold water isn't exactly ideal during winter. However, it relies solely on electricity. You can say goodbye to your hot water supply during a power outage.
Tankless water heaters are reliable until you take away their resources. Then again, storage tank water heaters function at the same capacity in that sense.
The biggest consolation tankless water heaters can give us is their more reliable and energy-efficient systems with sufficient resources and proper upkeep.
How to Keep Your Tankless Water Heater Functioning Properly:
Take proper care of your tankless water heaters if you want reliability, sustainability, and efficiency. You will get the most out of water heaters by caring for their sophisticated systems.
It isn't enough to give the unit a wipe-down with every use. There are internal components that require attention. However, critical components may be beyond your reach.
The most significant component in your water heater is its heat exchanger. A tankless unit has burners that also need cleaning but may be inaccessible without the right tools.
Wait a minute! Refrain from attempting to dismantle your unit to gain access.
Proper Upkeep & Routine Maintenance
If you need thorough maintenance services, enlist professional assistance.
It would be best if you didn't hesitate to contact experts regarding plumbing concerns, especially mechanical devices.
Are you looking for a tankless water heater for your home?
Fox Plumbing & Heating
If you need help deciding what kind you want or have inquiries regarding its installation cost, the Fox Plumbing & Heating team is there for you!
Our reliable water heater installation encompasses tankless- and tank-type heaters. We will walk you through your chosen unit's life expectancy, energy efficiency, and maintenance needs.
Call us now to find out which whole-house tankless heaters can accommodate your home's floor space. We won't only present you with an initial purchase price.
We go the extra mile, helping you figure out possible energy bills you can expect from your new tankless water heaters. We will do the leg work so that you can enjoy your on-demand water heaters.
You can also call us if you need tankless- or storage tank-type water heater repair.
Are You Thinking of making the Switch? Call Us Now At (206) 654-4986