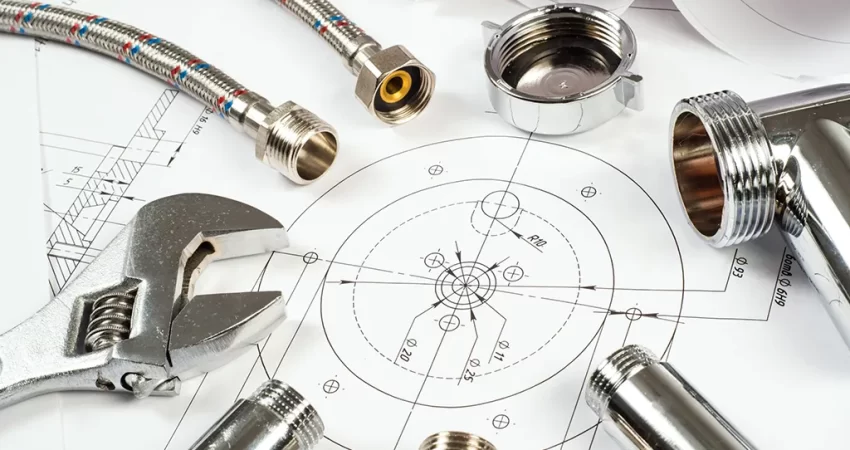 How to Prevent a Frozen Outdoor Faucet?
Winter is rounding the corner and Seattleites are preparing to face the cold weather and freezing temperatures. Throughout the city, homeowners are winterizing their houses, making sure their families are kept safe and warm throughout the cold season.
Although keeping the insides of your home cozy is important, there's one thing that many people forget to take care of until it's too late: Winterizing outdoor faucets.
Outside faucets (also known as a hose bib, spigot, or outdoor tap) can freeze in the winter if left unattended. Frozen outdoor faucets are bad news.
It can lead to a burst pipe and other costly damages. Prevention and early detection are your best chance to escape expensive plumbing repair and replacement expenses.
Let's take a look at a few tried and tested ways to prevent outdoor faucets from freezing.
Why Should I Care About My Outdoor Faucets?
Most indoor faucets and pipes are equipped with insulated cloth sacks to keep them warm throughout the winter season. They also have the HVAC system providing them heat when necessary. Thus, these pipes rarely experience any freezing, even when the temperature drops.
Unfortunately, an outdoor faucet doesn't have the same insulation., making it more vulnerable to freezing and breaking.
Frozen Pipes
In sub-zero temperatures, water inside exterior pipes will freeze, expanding until it causes the pipe to burst open. This can potentially lead to water damage in your house.
Frozen Faucet
Cold weather may also lead to frozen faucets. A frozen faucet can intensify the water pressure inside your water supply pipes, potentially rupturing the pipe system and damaging the spigot components.
How to Protect Outside Faucets from Freezing?
Luckily, there are ways you can prevent frozen pipes and faucets from plaguing your home. Winterizing the outside faucet is cheap and simple—even an inexperienced homeowner can do it easily.
If you wish to save money, time, and frustration, use the following tips to avoid frozen outside faucets at home.
1. Remove Hoses from Faucet
One of the best things you can do for your outside faucet is to unhook it from your garden hose in the fall. Garden hoses can store water even when the faucet is turned off. In freezing weather, the water inside the hose can freeze, damaging both the hose and the faucet.
Do yourself a favor and remove the hose attached to your outdoor faucet when the weather is more forgiving. Drain the hose of any leftover water, coil it up, then store it somewhere dry and clean.
2. Shut off the Water Supply
The second thing you can do to ensure your outdoor faucets and pipes stay frost-free is to shut off the water supply before temperatures get too cold. Locate the shut-off valve that controls the water flow to your outdoor faucet. This should be located somewhere near the spigot and the outside wall of your house.
Turn the knob clockwise until you feel it tighten to a stop. If the valve has a lever-style handle, turn it perpendicular to the pipe to shut it off.
If you don't know where the valve is located, you may ask a professional plumber to help you find it.
3. Drain Residual Water from Water Supply Pipe and Faucet
Draining the water from the outside faucet and supply pipe is the next thing you can do to prevent freezing.
Creating an air space in this section gives the remaining water room to expand when it freezes.
Now you don't have to worry about burst pipes, a broken spigot, or a damaged valve.
Make sure the spout and pipe are fully drained before shutting the faucet back off. This should keep everything from freezing when winter comes.
4. Insulate the Water Supply Pipe and Faucet
Poorly insulated pipes cause water to accumulate within the space which can freeze in cold weather. Insulating the exterior faucet and pipe in your home is cheap and can protect your pipe system from freezing when it's cold.
How to insulate exterior faucets and pipes?
Protect outdoor faucets from freezing with proper insulation. Perform the steps below to properly insulate outside faucets in your home:
Make sure water is drained from the supply pipe leading to the outdoor spigot. Wait until the faucet stops dripping before proceeding to the next step.
Install an insulated faucet cover or faucet sack on your outside faucets according to the manufacturer's instructions. This equipment can trap small amounts of heat radiating from your house, preventing the faucet from freezing.
Use foam insulation or cloth to cover the supply pipe leading to the spigot.
Insulated faucet covers and foam insulation can be bought at any local hardware store. You may also use old rags or cloth to cover the pipes if no other material is available.
5. Use a Frost-proof Faucet
As the name suggests, frost-proof faucets allow you to use outdoor faucets even in the winter. This is because this type of faucet is specifically designed to function in freezing temperatures.
Most hardware stores carry frost-proof faucets. If you can't find one at your local hardware, you can try ordering one online.
Replacing a traditional hose bib with a new frost-free faucet is the best way you can protect your outdoor plumbing. It can prevent ice from forming in your spigot, valve, and supply pipe in the winter. Unfortunately, installing it is not as simple as a faucet cover.
A frost-free faucet can be confusing to install for a beginner. This is because it requires various parts and tools to install properly. For best results, contact a plumbing professional to do the work for you.
How to Thaw Frozen Outdoor Faucets?
There may be cases when prevention isn't enough to protect your outdoor plumbing from the bitter cold of winter. In that case, you must learn how to thaw a frozen outdoor faucet to return it to its original functionality.
Step 1: Open the faucet
Open the faucet all the way to unseat the interior stem washer from the valve seal. This allows the water to flow back into the spigot.
Step 2: Cover the Spigot and Supply Pipe with Rags
Wrap the spigot and supply pipe with old t-shirts, rags, or towels. Make sure to tie it as tightly as possible but leave enough space for the faucet opening to peep out. The thawed water can flow freely from the spout after it's finished melting.
Step 3: Boil Water
Boil a pot of clean water on the stove. Pour this all over your outdoor spigot. This will melt the ice inside the faucet and drain it out. After several minutes, check to see if the ice has begun to drain. Keep pouring hot water until the ice is completely gone.
Step 4: Check Water Flow
Allow the water from your faucet to run for several minutes. Turn the faucet off for a few seconds, then turn it back on. Any frozen pieces of pipe behind the faucet should be thawed by the water flowing through the spigot.
A frozen outdoor faucet can also be thawed with a hairdryer or with heat tape. Both need electric connections, so remember to proceed with caution.
If you don't have a nearby outlet to connect either device to, it's best to stick with hot water and towels instead.
Note: using an open flame or blow torch to thaw a frozen spigot is dangerous and should be avoided. it can potentially cause bodily injury, home damage, and even start a house fire.
Winterizing Solutions for Your Outdoor Plumbing
Most homeowners are hyper-focused on keeping the insides of their homes safe and comfortable. Unfortunately, this leaves the outside areas of their homes vulnerable to external elements that could potentially cause damage.
For people living in a warmer climate, there isn't much for you to worry about when it comes to outdoor plumbing. On the flip side, if you live someplace with severe winters, you may need to pay extra attention to your faucets, pipes, and sprinkler systems.
These components can freeze in sub-zero temperatures. If left unaddressed, they can burst and break, leaving you with an exorbitant faucet repair bill.
Winterizing your outdoor plumbing can save you from such painful experiences. Not just that, it may also extend the life expectancy of your plumbing systems and equipment.
Get Reliable Plumbing and Heating Solutions from Fox Plumbing
At Fox Plumbing & Heating, we are dedicated to providing our clients with peerless plumbing and heating services throughout Seattle, Kent, Mercer Island, Bellevue, and King County.
Our experts have been trained in the latest methodologies and techniques to help you determine the best course of action for your situation.
Whether you need help installing a new pipe system or preventing serious damage in your house, you can rely on our technicians to diagnose and fix your plumbing problems.
Get in touch with our office today to find a trusted plumber in Seattle.
Call us at (206) 309-4240
We look forward to serving you!