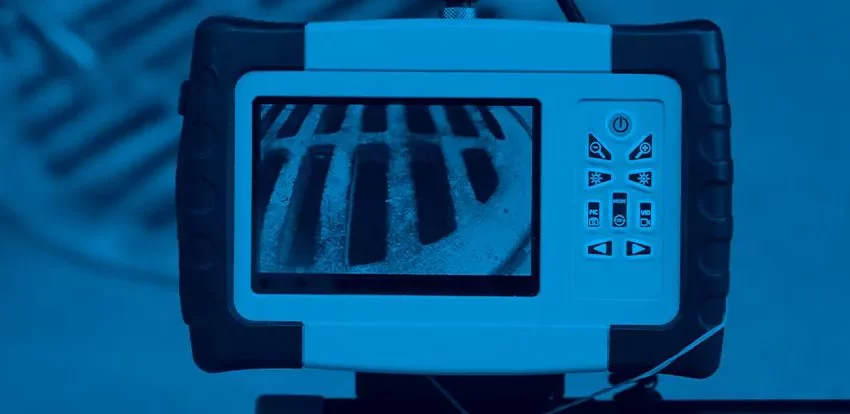 What is a Drain Cleanout and Why Do You Need Them?
When we say drain cleanout, we don't mean cleaning your drain.
A drain cleanout is a direct access point integrated into your drainage pipes. A cleanout pipe is an exit pipe with a plastic cap covering, providing a direct access point to the main sewer line inside your home.
In case you didn't know: all your drains are interlinked, leading wastewater to the bottom of your plumbing system before exiting your home altogether.
Drain cleanouts located inside your home allow easier access to possible clogs. However, clogs in your main drain cleanout pipe affect the flow of your entire plumbing system.
Here's everything you need to know about drain cleanouts.
What is the Main Drain Cleanout?
Drain lines are installed indoors to facilitate your home's wastewater. The cleanout pipe is located at the bottom of your home's water table, such as your basement, laundry, or utility room. You may also find an outdoor drain cleanout located in your front or back yard where your sewer lines meet the city's sewage system.
Sewer lines may connect your main drain lines to a separate septic tank or municipal sewer line. If you have a septic tank, you may also find a sewer cleanout pipe attached to its body.
A cleanout pipe is PVC or cast iron capped pipes sticking out of drain lines, creating a y-shaped pipe fitting. An indoor cleanout pipe typically sticks out of lines downward, but outdoor drain cleanouts are pipes standing upright on a concrete slab foundation.
Can I Clean the Cleanout?
For safety, a drain cleanout cap is screwed on by a bolt. You cannot access your sewer line by just pulling off the cap. You may uncover a drain pipe cap using a pipe wrench, but if you don't have one, you may still need to learn how to use one too.
Don't be afraid to hire expert drain cleaning services. A professional plumber will go through the cleanout pipe to clean your main drain line and sewer line. Only plumbing professionals with the right tools can effectively and efficiently rid your home of frequent drain problems due to clogged sewer lines and cleanouts.
How is it linked to the Sewer Cleanout?
The drain cleanout isn't directly linked to the one outside. However, it is a direct access point for each line, including the main sewer line inside. You cannot necessarily clean the sewer line through the drain cleanouts located inside your home or vice versa.
The internal drain cleanout is connected at the junction between the drain and the sewer line. Hydro-jetting pipelines may do a sewer line cleaning through the drain cleanout.
However, while a main sewer line clog can cause a blocked drain, it cannot be completely dealt with through the internal cleanout. A professional plumber may use the outdoor drain cleanout as the main access point for expert cleaning services.
The Main Sewer Line
The main sewer line is outside your home and connected to a separate plumbing system. Tree roots, rodents, and other external elements often creep into drain pipes, causing clogged pipes. A main sewer line clog will domino, impacting all other drains in your home. Cleaning the sewer line cleanout is more effective for exterior fixtures from elements outside your home.
A clogged drain in your bathroom floor is one thing, but your basement floor drain producing backflow is another. Hair, jewelry, and other particles may obstruct a shower floor drain. However, your basement floor drain may indicate problems with your main sewer line. If you step into puddles in your laundry, boiler, or utility room, chances are there's a sewer line clog.
What Should I Do with a Main Sewer Line Clog?
You must routinely clean your main sewer line. A clogged sewer line will affect water flow to your septic tank, gutters, or junctions toward city lines. A sewer line cleaning can help flush clogs through the septic system.
If you have the necessary plumbing equipment and know-how, you can access the outdoor drain cleanout located in your yard to execute a thorough cleaning. A power hose works great if a tangible entity blocks the main sewer line. However, if you aren't sure what's causing the main sewer line clog, it's best not to add any excess water to the equation.
What Causes a Clogged Sewer Line?
A main sewer line clog can stem from problems in your interior or exterior plumbing system. Clogs in your main sewer line will require special techniques to inspect. Specialists typically send down a camera or drain equipment to peer into drain lines, while some directly access the septic tank or drain cleanout. Call for an expert inspection if you want to know what is causing the main sewer line clog.
However, the most common reasons are:
Tree roots
Faulty pipes
Critters
Negative air pressure
How to Clean the Cleanout Pipe?
You can clean the cleanout pipe yourself. You can expect a reliable Do It Yourself drain cleaning using a chemical solvent, plumbing snake, and high-pressure water. Still, we recommend going down the main sewer drain only with the proper equipment. A professional plumber can effectively unclog drainage pipes and keep your sewer clean.
Home Remedies Against Main Sewer Line Clog
If you have a professional-grade plumbing snake, you can push and prod until there are no visible clogs. Follow it up with a little drain cleaner and flush it down with high-pressure water.
Whether it's an iron or plastic cap covering, you will likely also need a pipe wrench to unscrew the square nut or threaded plug atop the cap. If you can find the y-shaped pipe in the utility room and successfully remove the square nut or threaded plug, you can start cleaning the drain cleanout immediately.
Remember, your main sewage line is critical in handling the flow in multiple drains. If you have an inexplicable drain problem, it is time to look for a possible sewage backup. Unless you are willing to crawl into the nearest manhole or your septic tank, it is time to call for reliable plumbing professionals. If you are up to it, here are some things you can do without the help of plumbing companies.
Drain Cleaning
All the sewer water stewing around your main line leaves behind various residues. Harsh residue can corrode copper drainage lines and cause blockages. Compounded sediment buildup leaves you in a sticky situation. Your septic system should undergo routine drain cleaning to prevent tough buildup.
Chemical Cleaners
Roto-rooter is a great chemical solvent you can use for drain cleaning. However, copper drainage lines may deteriorate much faster due to request exposure to harsh chemicals.
You can safely use industrial solvents a few times a year. Frequent drain cleaning with industrial solutions will cause drainage pipes to deteriorate and cause more problems. However, recurring clogs require shifting your attention from cleaning your drainage pipes to repairing them.
Organic Cleaners
Organic cleaners or homemade drain cleaners are also good remedies for minor clogs. While organic solutions are suitable alternatives, they are less effective than their chemical alternative.
You can use baking soda and white vinegar on your shower drain, but they won't be able to remedy significant clogs in your main drain line. We don't suggest using organic remedies to dislodge clogs on your sewer line cleanout.
You can clean sediment buildup on or around the sewer cleanout cap but don't expect it to get any further. A drain snake may be the most effective tool if there is a significant clog in your main sewer line or drain cleanout.
Snaking Drains
Snaking a drain line is different from going down the sewer line cleanout. You can fish clogs from the main sewer line through the nearest drain cleanout or use a tougher auger through the sewer cleanout. Here are the two kinds of augers you can use on drain-specific cleanouts.
Sewer Line Auger
These come in two settings—a sewer line cleaning auger with a drill attachment and another with a manual lever. A main sewer line auger is typically more robust with more treading. It should be long enough to fill the entire length of the main line. A sewer line cleanout leads directly into your main sewage line and affects multiple drains. Only plumbing professionals should handle your main line.
DIY Drain Auger
We don't recommend using a DIY auger on your main sewer line. However, you can use an old wire hanger for fishing clogs out if it's a visible clog near the sewer cleanout. Follow it up with hydro-jetting, which you can do when you are in a tight fix. A hydro jet is best, but a power hose will do.
Plumbing System Repair & Replacement
Repairing and repiping is a challenging feat. Cleaning the sewer line cleanout is one thing. Conducting drain repairs is an entirely different beast. It's more than remedying excess water within your floor drain or main sewage line. Call a professional if your floor drain spews sewage backflow or the y-shaped pipe fitting installed indoors is corroded. Corrosion in your drain cleanout may be visible on the square nut. You don't have to remove the plastic cap to know if there's corrosion. Just keep an eye on the bolts and screws.
The Proper Upkeep & Maintenance of Your Plumbing System
The best way to keep your plumbing safe from clogs and corrosion is to refrain from throwing foreign objects down your drain. You should also integrate water softeners to remedy hard water issues.
However, covering your defense is one thing, but you should also work on your offense. The best offensive strategy is going in before the going gets bad. Conduct regular cleaning on your drain cleanouts to avoid paying the price later.
Fox Plumbing & Heating
When it comes to your sewer line or sewer cleanout, entrust their repair and upkeep to reliable professionals.
A locally-sourced plumbing company in Washington, Fox Plumbing & Heating prioritizes transparency and efficiency. Call us now if you need reliable, cost-efficient, and urgent sewer repair or sewer cleaning.
Hotline: Dial (206) 654-4986 For urgent inquiries and emergency Plumbing Services