Sewer Repair in Burien
Sewer Services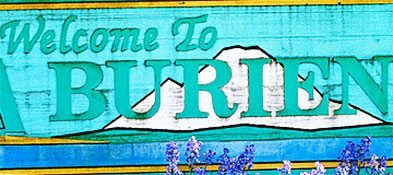 Fox Plumbing & Heating has been offering sewer line repair services to Burien and the surrounding neighborhoods since 1964. We are proud to service the city's 100-year-old community, well-established neighborhoods, and small-town atmosphere. If you are having sewer line troubles, give us a call! We will be there as soon as we can.
Are slow drains or back ups giving you a headache? Don't let it get worse. Contact the repair team at Fox Plumbing & Heating — we'll find the problem.
We have the latest in diagnostic tools and can offer the best way to proceed with repairs and replacements to homes and businesses. When it's called for, we can video inspect your drainage system to see the problem and advise you on where the trouble is.
We should be your first choice to call for service. Our trained professionals will help you fix your sewer problems and ensure that you won't have anymore issues.
Broken Sewer Pipe Services
In many cases, your sewer or drain problem can be solved with one of Fox Plumbing & Heating's trenchless sewer repair solutions, avoiding expensive and invasive digging to repair your sewer. We use an exclusive underground boring system that's half the cost and half the trouble of invasive trench digging. The tool rotates and pushes pipe through the soil with the aid of a fluid jet, the ideal solution for pipe replacement in confined areas and landscaping.
You can see below how Fox Plumbing & Heating uses sewer pipe bursting technology to save you time and money.
Clogged or Greased Sewer Pipe Repair & Services
Fox Plumbing & Heating will help to advise you of your best sewer repair options and costs. You can trust that with over 50 years of expertise, we guarantee our work.
You can trust Fox Plumbing & Heating to provide excellent service for:
Root damage to sewer
Broken sewer pipes
Clogged or greased sewers
Separated sewer pipes
Pipe corrosion
Sewer line repairs
Drain cleaning services
Rotor rooting sewer service
Roots in sewer pipe
---
Free Estimates on Sewer Repairs or Replacements
10-Year Warranty on Sewer Replacements
---
Award-Winning Customer Service for Burien Sewer Needs

Fox Plumbing & Heating places an emphasis on training and relationships with our neighbors and customers. We've won awards from Angie's List, Seattle's Talk of the Town, and the U.S. Commerce Association for excellence in customer service and business. In 2013, we were awarded the Super Service Award from Angie's List.

Our plumbing professionals have weekly trainings from the top vendors in the country to help ensure you get the best service and most knowledgeable expertise the first time. Fox Plumbing & Heating takes pride in knowing that we only provide the best products in the industry.
We're Available 24 Hours a Day, 7 Days a Week
At Fox Plumbing & Heating, our professionals are always ready for your call. Our team is fully stocked with the tools needed to service your plumbing needs, day or night. We are a one-stop service and installation company for your sewer, plumbing, heating, cooling, or water needs. That's why we say, "Think Out of the Box… Talk to Fox!"
We've been servicing the Burien area for over 50 years, and we're looking forward to servicing all your needs for the next 50 years!
Watch Our Video Testimonials