Burien Plumbers
Local Plumbing & Sewer Specialists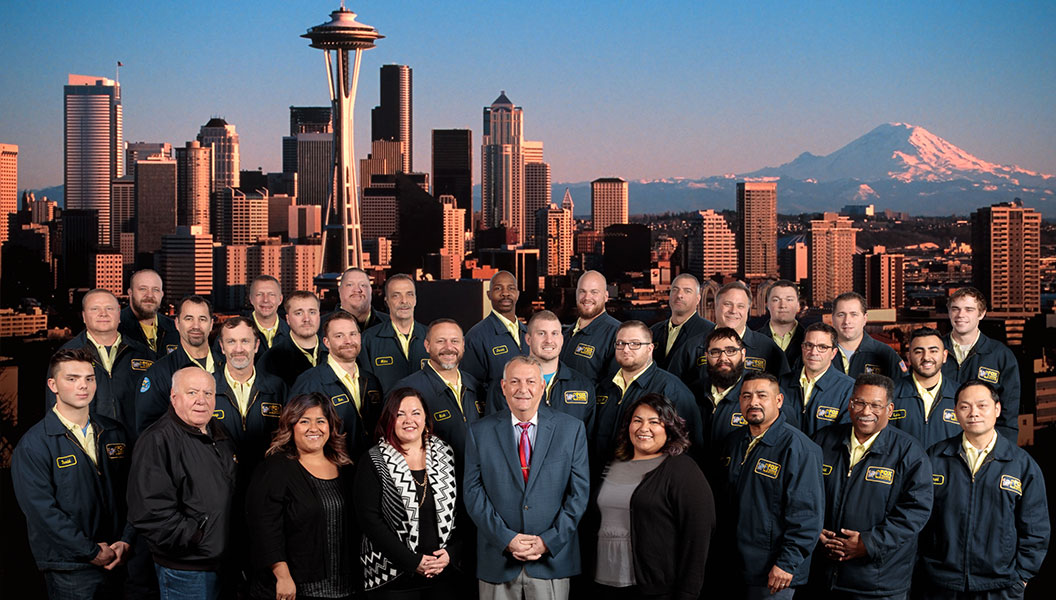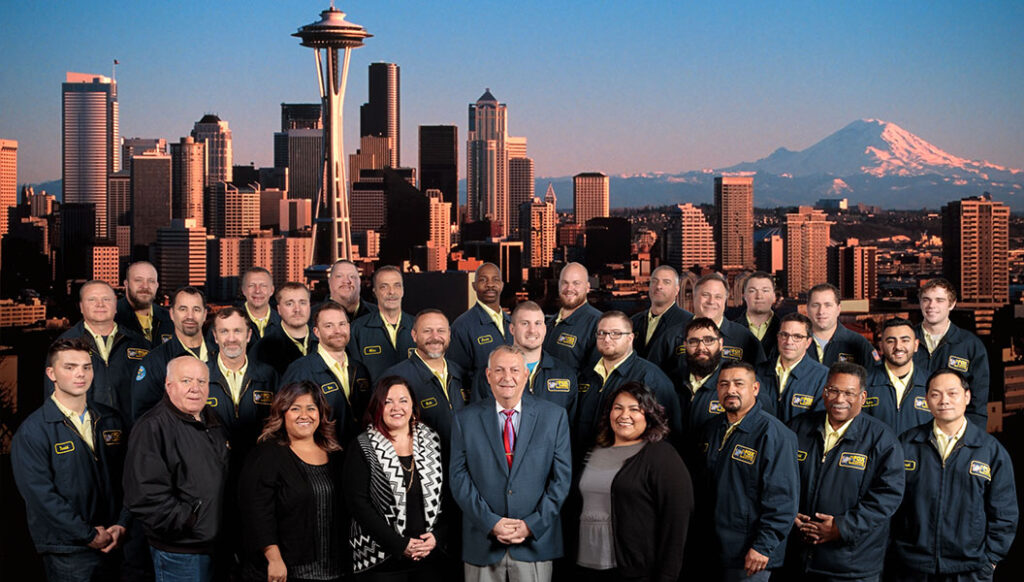 Fox Plumbing & Heating has been servicing the community of Burien since 1964. For over 50 years, we have been your trusted plumber for premium sewer repair and replacement (including trenchless), water line service, water heaters (including tankless), drain cleaning, emergency plumbing, and more. We guarantee that we will arrive at your home on time with one of our "Warehouse on Wheels" ready to work, and we'll leave your home looking just like it did when we arrived.
In many ways, Burien is the birthplace of Fox Plumbing & Heating. Chad Lindly , our owner and president, has lived in Burien and West Seattle his entire life. He likes to tell stories of how he used to ride his bike, as a child, down to Genesee Park to watch the boats race during Seafair. That is why Fox Plumbing & Heating is so proud to not only be your #1 most trusted plumbing, heating, and cooling service provider in Burien, but also to be able to provide premium service to our friends, family, and neighbors.
We offer repairs, service, and installations throughout the area. Call us today at (206) 309-4240.
We Provide Premium Services
Find out more about Fox Plumbing & Heating's exceptional services:
All phases of water and waste installation
Re-piping and renovation of existing systems
New water systems
New fixtures and faucets
Trenchless technology for water line and sewer line replacement **
Kitchen and bath remodeling **
Bath re-modification for people with disabilities
Gas piping
Pipe locating
Tankless hot water heater installation
Hot tub and spa repairs
Drain line cleaning
Garden sprinkler installations
Sewer line repair **
Water heater repair and installation
De-rooting
Low water pressure problems
Back-flow device installation and testing
Drain line video inspection
High-pressure water jetting
Sewage pump and sump pump repair and replacement
Compressed air piping systems
Commercial hands-free fixture and faucet installation
Gas log installation, freeze protection, and pipe insulation
Boiler repair and service **
Radiant or hydronic heating installation and repair
Free estimates **
Thinking About Going With A Tankless Water Heater Or Updating Your Existing Water Heater?
There are a number of great benefits to switching from a traditional water heater to a tankless water heater:
Unlimited hot water on demand
Significant energy savings
20 years of service life (twice the lifespan of a conventional water heater)
Easy installation
While tankless water heaters may not appeal to everyone, the professionals at Fox Plumbing & Heating can explain the pros and cons. One of our bonded and licensed professionals will assess your daily water usage and your current plumbing to provide you with a qualified opinion on if you would benefit from a tankless water heater. If not, we have a huge range of options of traditional water heaters that we guarantee will meet your home needs.
Is Your Sewer Backing Up? Are You Hearing Gurgling Noises When You Flush Your Toilet or in The Shower or Tub?
Gurgling noises could be the sign of a back up in your sewer line or a clogged main line. The professional plumbers at Fox Plumbing & Heating can provide you with a sewer line cabling or quality repair options. Our trained professionals will assess the situation and provide you with solutions.
Signs that you may need to contact Fox Plumbing & Heating for a sewer line repair include:
Multiple clogged drains
Gurgling or overflowing toilets
Sewage smell in your yard or basement
Water stains on foundation or walls
Strange odors coming from drains
Fox Plumbing & Heating is always available to help you with all your water heater needs. Just call us today at (206) 309-4240 to schedule your next water heater service or upgrade
Watch Our Video Testimonials